I've recently had my kitchen wall replastered and painted and in struggling to get the washing machine back into place once everything was dry, I recalled that, in having one delivered a few years back, the burly delivery men managed to wreck the floor. I was cross at the time, but considering that they were lifting and manoeuvring heavy loads throughout their working day, it's probably not surprising that they had become tired and perhaps a little careless.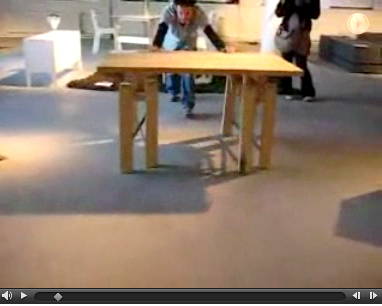 At the weekend I got into discussion about the problems of rearranging furniture and one of my friends sent me this short video (go to our Facebook page, link below to watch it), which shows two German technological masterpieces. I love the second, but what a shame something like the first can't be designed into everything heavy around the home!

Got something to tell the world? Email us, or post on our FaceBook page.
Yours,