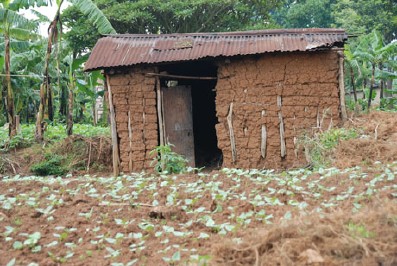 Water For People hosted its first Accountability Summit during the 83rd Annual Water Environment Federation Technical Exhibition & Conference held in New Orleans. CEO Ned Breslin invited peer organisations, donors and stakeholders to view Water For People's data, discuss the implications, and ask tough questions about the organisation's work.
"We are putting our data out for all to see, not just to be accountable, but also because we see value in learning from the questions that others might have for us," says Ned.
"That's why we have evolved into a data-driven organisation. We collect data on hundreds of water and sanitation projects in Africa, Asia, and Latin America, and through this process, our work will continually improve."
The event featured talks by industry luminaries Jeanette Brown, President, Board of Trustees, Water Environment Federation and Bill Bertera, Executive Director, Water Environment Federation.
"The Accountability Summit was a huge success. We discussed real data, long-term results, and good ideas to improve Water For People's work in water and sanitation," says Ned. "The words transparency and sustainability are sector buzzwords that carry no water. We are working to change that!
"To determine success, Water For People will publicly display all project data - good and bad - as we monitor our work for 10 years after project completion using a new visual open-source data monitoring database.
"We believe we can only say our work is sustainable if we demonstrate that water is flowing and people are using toilets and washing hands in all programmes across the organisation, all the time. It is not truly transparent if we cherry-pick stories and only portray small samples of data."
The data presented at the Accountability Summit is the result of annual monitoring requiring great effort, but yielding data and analysis that allows the organisation to better evaluate its own work, share results with partners, donors and governments as well as influence partners toward best practices. This data supports one of Water For People's strategic goals, which is to move beyond annual beneficiary numbers as the only measure of impact.
Instead, the organisation plans to demonstrate that at least 90% of Water For People-supported systems are sustained over time, as shown by evaluation and monitoring at 3-, 6-, and 10-year intervals after system inauguration.
"Water For People is leading the way for major change in the water and sanitation sector," notes Aaron Walling, programme coordinator at A Child's Right, an organisation focusing on children's access to clean water. "The open-source data monitoring database that Water For People discussed during the Accountability Summit will cause everyone to get serious about sustainability and will make it much easier to know if a project is succeeding or failing. This is great news for the people we all aim to serve."
Water For People's approach results in solutions that stand the test of time by leveraging donor dollars with community, government, and partner investments; utilising basic free-market business principles; empowering social entrepreneurs; training in operations, maintenance, and finance; monitoring yearly for 10 years; learning and adapting; and knowledge-sharing.
While Water For People is in its 20th year of work it focuses not on creating a dependency on charity in the 11 countries in which it works, but rather strengthening the ability of the local community to plan, build, finance, maintain and operate their own systems. The organisation works in Africa, Asia, and Central and South America to show that its successful programmes are adaptable around the world and can be replicated anywhere.
Formed in 1928, the Water Environment Federation is a not-for-profit technical and educational organisation with 36,000 individual members and 75 affiliated Member Associations representing water quality professionals around the world. WEF and its Member Associations proudly work to achieve their mission of preserving and enhancing the global water environment.
T: 720.488.4590
T: 1-800-666-0206
W: www.wef.org
Photo courtesy of Peter Mason