KBzine: the original kitchen and bathroom industry e-news - since 2002
28th January 2021
We strongly recommend viewing KBzine full size in your web browser. Click our masthead above to visit our website version.
---
Zanussi celebrates centenary year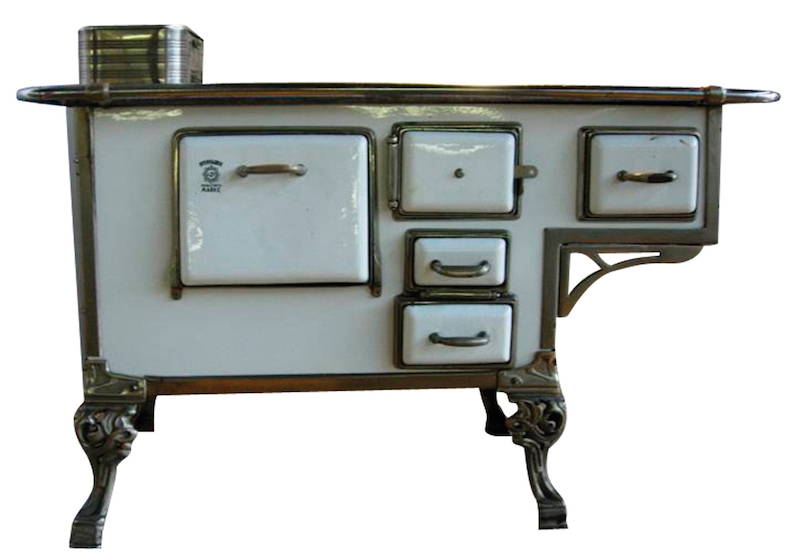 Zanussi turned 100 years old this year, 2016. To celebrate this milestone, earlier this year it launched an engaging, integrated campaign across key retail channels to highlight its rich history as one of the most creative and exciting brands in the industry.
"Zanussi is a brand that represents the zeitgeist of many generations," says Vanessa Holloway, senior consumer marketing manager at Zanussi. "Everyone can remember a Zanussi appliance in the backdrop at one time in their life... From a hand-made, wood-burning oven produced in a corner of Italy to more than six million units sold each year; Zanussi is a company that has earned consumer trust through its cutting-edge design, innovation and outstanding quality over the last 100 years."
When a young Antonio Zanussi set up a small workshop of stoves and wood burning ovens in the village of Pordenone in 1916, the first acorn of a global company was planted. It was over the next four years that Antonio took advantage of the growing export market and, with the help of his son, Lino, catapulted his brand into the modern industrial era. Lino introduced new, highly efficient production processes and focused on product innovation to capitalise on the European market.
Fast forward to the 1950s and Zanussi's workforce had expanded to 300 people, enabling the brand to open its new factory in Porcia. The factory enabled the company to bring the first-ever gas cooker into the homes of thousands of European families and is still one of the most important facilities in the domestic appliances world, to this day.
With the 1960s came the era of 'space age' and Zanussi's penetration into homes continued to soar. Innovation in key product categories led to a lion's share of the domestic appliance market. In 1965, the company started to manufacture dishwashers, immediately becoming a national market leader with a 25% share of that sector. By this time the company had also become one of the foremost appliance producers in Europe, with 10% of sales throughout the continent.
Additional power and influence was added to Zanussi's framework in 1985, when the company became part of the Electrolux Group. Electrolux injected new capital and there was also a strong reorganisation and automation of Zanussi's main manufacturing sites.
A highlight of Zanussi's glittering history came in 1951, when its gas cooker was launched into family homes, making everyday tasks like boiling water for a well-earned espresso much easier. Over the next 30 years, this task was propelled into the modern day by induction technology - an instant, controllable and efficient source of heat for boiling water and cooking homemade sauces. Today's induction hobs by the brand are sleek, stylish and easy to use making the perfect entry-level option to this technology that is still considered by many to be niche.
Baking better bread with steam... It all started with 'La Rosa', the first oven handmade by Antonia Zanussi himself in 1916. Before La Rosa, fresh bread and most meals were baked over an open fire. Over the last 100 years, Zanussi ovens have evolved to boast time-saving and flavour enhancing features such as steam - to give bread the perfect crispy crust - and pyrolytic cleaning, to incinerate all grease and residue for a quick and easy clean up. Features such as these continue to offer great trade-up opportunities for retailers.
Imagine storing your food in large blocks of ice or safe-keeping! This was the norm for most homes before the 1950's. As the electric fridge became more accessible, Zanussi continued to invigorate the category with new technology and quirky designs - the 1997 OZ fridge is just one example of how this brand liked to experiment and push the boundaries. However, the most ground-breaking cooling technology from Zanussi came in the form of 'TwinTech' - a dual cooling system that keeps food fresher for longer. XL storage and Quick Chill functions have also simplified the process of storing the weekly shop.
It was within the laundry category in the 1980s that Zanussi harnessed a concept that revolutionised laundry appliances; the Jetsystem. This new spray-wash technology enabled water and energy consumption to be matched automatically to the size of the wash load. Today, the Jetsystem is an integral part of all Zanussi washing machines.
As of 2016, Zanussi products are sold in 70 counties, most recently entering United Arab Emirates. As one of the first white good brands to pioneer a mass-market strategy, it is no surprise that Zanussi is an early adopter, embracing the digital age to engage with consumers at every step of their journey, proving to be a hit with millennials.
Through digital and social media, the brand has blossomed, bringing its 'Easy Tips' into the homes of consumers by offering simple and fun advice for everyday tasks. Easy Tips represent what is at the core of the Zanussi brand - practical solutions that free up time for the consumer. Whether it's an ingeniously quick way of peeling vegetables, or a tip for preventing waste, Zanussi is there to offer friendly, humble advice that makes our domestic lives easier.
2016 will see even more tips released to celebrate Zanussi's birthday. Speak to your sales representative to find out how you can take part in Zanussi 100 Year celebrations.
23rd September 2016
---