KBzine: the original kitchen and bathroom industry e-news - since 2002
28th January 2021
We strongly recommend viewing KBzine full size in your web browser. Click our masthead above to visit our website version.
---
'From megawatts to negawatts: taking the energy out of buildings'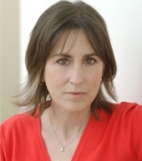 'The focus in recent years on energy efficient new build is increasingly understood and accepted: the path to zero carbon is drawn. But the carbon impact of the built environment is made by the existing stock, and it is here that the challenge to reduce energy consumption lies. How can homes and non domestic buildings use less energy? What are the technical, financial, regulatory and social issues? And, how can a more energy efficient building stock be brought about?'
I attended: 'From megawatts to negawatts: taking the energy out of buildings' in the 'Making sustainable construction happen' conference series, hosted by Kirsty Wark (award winning broadcast journalist, presenter of Newsnight, the arts strand the Review Show and BBC Four's The Book Quiz, and one of Scotland's leading independent programme makers).
The speakers were:
* Max Fordham, Founder, Max Fordham, former President-Elect of CIBSE
* Andy Ford, President of CIBSE, Technical director of Mott MacDonald Fulcrum
* Ian Marchant, Chief Executive, Scottish and Southern Energy, member of the UK Business Council for Sustainable Energy, member of Ofgem's Environmental Advisory Group
* Gary Wingrove, Head of Construction Programme Management, BT Group Property, Vice President, British Council of Offices, incoming President of British Council of Offices in July 2011
After Kirsty introduced everyone on stage to the audience, Max set the scene by explaining the consequences of what will happen if we carry on the way we are going. We could cause a 'heat death of the universe', so we urgently need to create targets in order to prevent this. This could be partially achieved by stopping the use of fuels (on route to a zero carbon economy), making buildings use all of their waste heat, not using lighting in the daytime and by designing buildings so that they don't need any cooling systems (although not so necessary for the UK!).
Thoughts moved on to Ian who pronounced that we need higher minimum standards, such as making condensing boilers mandatory because small standards DO help. According to Ian, it is all about resource use and future products being inspirational. Higher prices will not help much by forcing society into reducing their energy use because they cannot afford it, because we still need energy regardless of the price. In the near-future, insulation needs to be viewed as 'sexy' so that everyone would want insulation in their houses, thus paving the way for an insulation fashion trend.
As the conference proceeded, other comments from the speakers covered the problem of people not getting insulation put into their attics or walls because of the visual stress it will cause whilst the work is being carried out - like junk being left on the landing for weeks while the loft is being insulated or having to redecorate rooms after wall insulation is put in - it is just too much work and effort.
Another fundamental point made was the point that our generation relies on space heating, but in fact, we don't want to heat our kitchens or bathrooms, we want to heat ourselves. Older generations just heated the rooms they were using - so why can't we?
Max went on to articulate that some houses made from timber and studs can last centuries if repairs are carried out properly and the properties that we are building now should be built to last longer - No argument about that!
Ian carried on to declare that one key solution would be to install smart circuits and heating recovery systems in the UK - for the storage of hot water and energy in the future, an action that would limit the amount we use.
An additional point put forward included the thought that politicians are too scared to put strict guidelines into place in case they lose voters. However, it seems to me that this mind-set change needs to start somewhere and if guidelines are the best way to put us on the road to a zero carbon economy, they need to be introduced now.
Considering a handful of opinions unravelled in this session - what is the real solution?
Summing up at the end of the conference, Max stated that there needs to be a revolution of mind-set changes. Andy and Gary finished off by agreeing that it all comes down to education of society and Ian stuck to his initial opinion about 'sexy insulation' and the urgency of correct information being provided to people, such as accurate energy usage in houses and not estimates; as being a place to start.
4th March 2011
---