KBzine: the original kitchen and bathroom industry e-news - since 2002
28th January 2021
We strongly recommend viewing KBzine full size in your web browser. Click our masthead above to visit our website version.
---
Top inclusive design award for VitrA and Sheffield Hallam University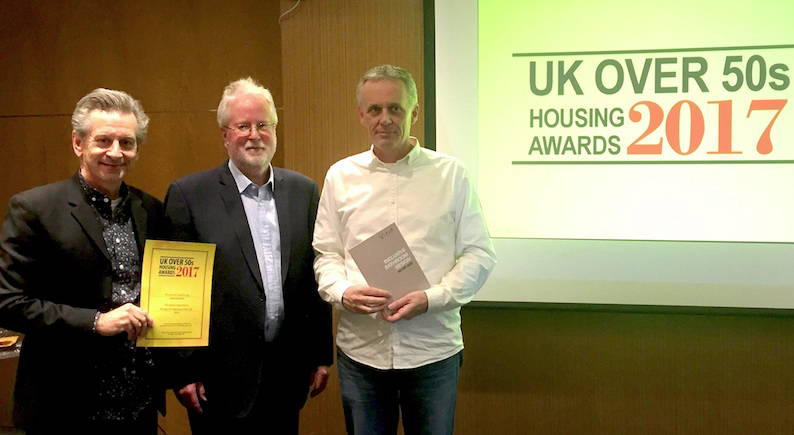 VitrA UK, one of Europe's leading bathroom manufacturers and part of the international Eczacibasi Group, has been recognised by the UK Over 50's Housing Award, for its considerable efforts to address the needs of our ageing population.
Latest figures from the National Office for Statistics show that between 1976 and 2016 there was a 3.8 percentage point increase in the proportion of people aged 65 and over. It is projected to continue to grow to a quarter of the population by 2046.
'Inclusive Bathroom Design - As We Age', a publication prepared jointly by VitrA and Sheffield Hallam University's Lab4Living within the Art & Design Research Centre, has won the 'Most Innovative Design for Ageing' award in the UK Over 50s Housing Awards 2017.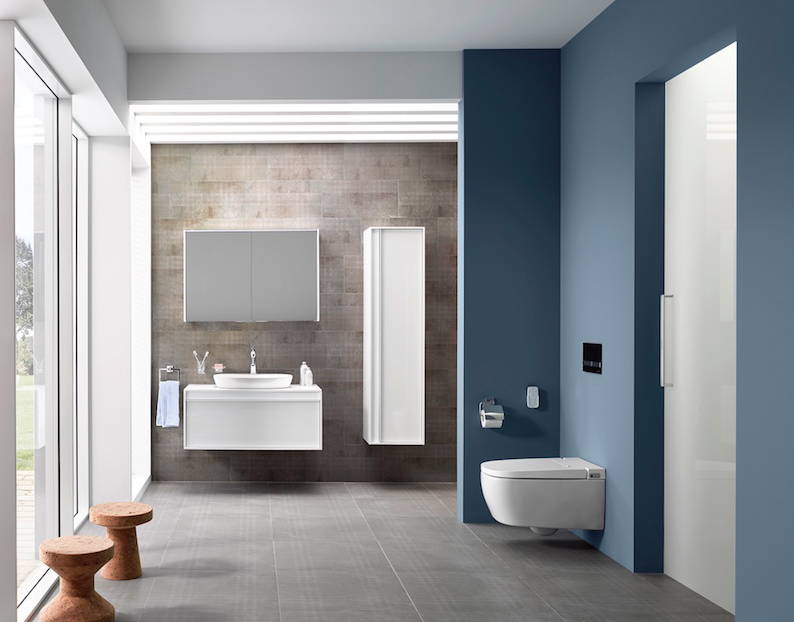 'Inclusive Bathroom Design - As We Age' is based on research carried out by VitrA and Lab4Living on the needs and expectations of an ageing population with respect to bathrooms. Designer Heath Reed and Professor Paul Chamberlain accepted the award on VitrA's behalf at the award ceremony in London on 13th November. The UK Over 50s Housing Awards, now in their 9th year, recognise the most outstanding housing designs for users aged 50 and older.
As part of its 'Inclusive Design' approach, VitrA develops bathroom solutions that are accessible to everyone, safe, functional, and respectful of differences. VitrA's research with Lab4living acknowledges the cognitive, physical, and technical challenges that older bathroom users face such as lack of mobility, problems with balance, deterioration in eyesight and cognitive issues.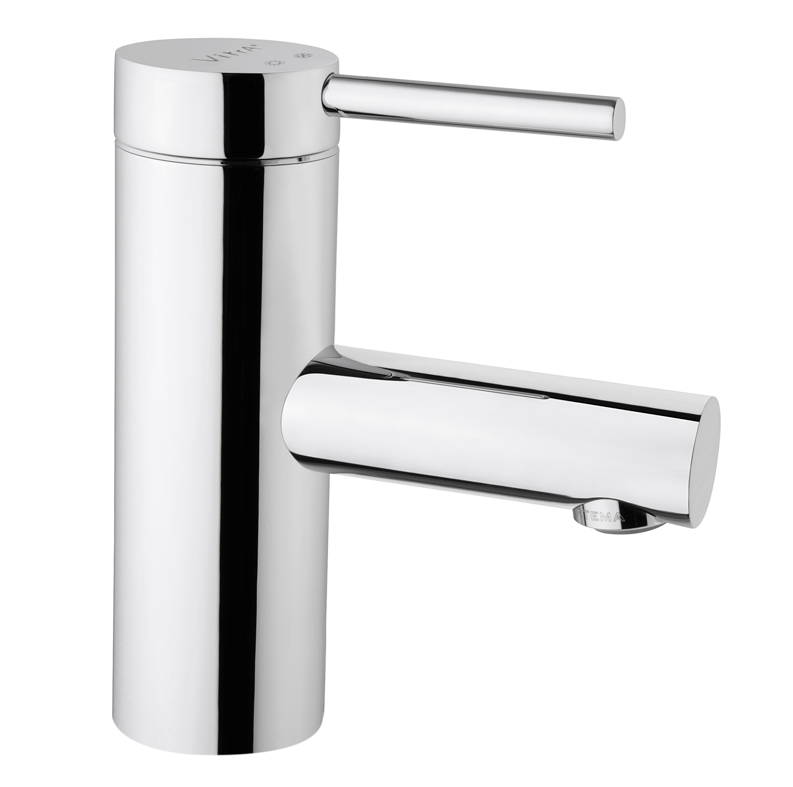 The joint research project between VitrA and Lab4living proposes products and space design that will meet the needs of users at later stages of their lives.
It isn't just products which are easier to use that make VitrA stand out; the company also considers 'cleanability'. One example of VitrA's thoughtfulness in this respect is the new Rim-ex rimless WC pan technology which has resulted in the usual hard-to-clean rim being been eliminated from the design.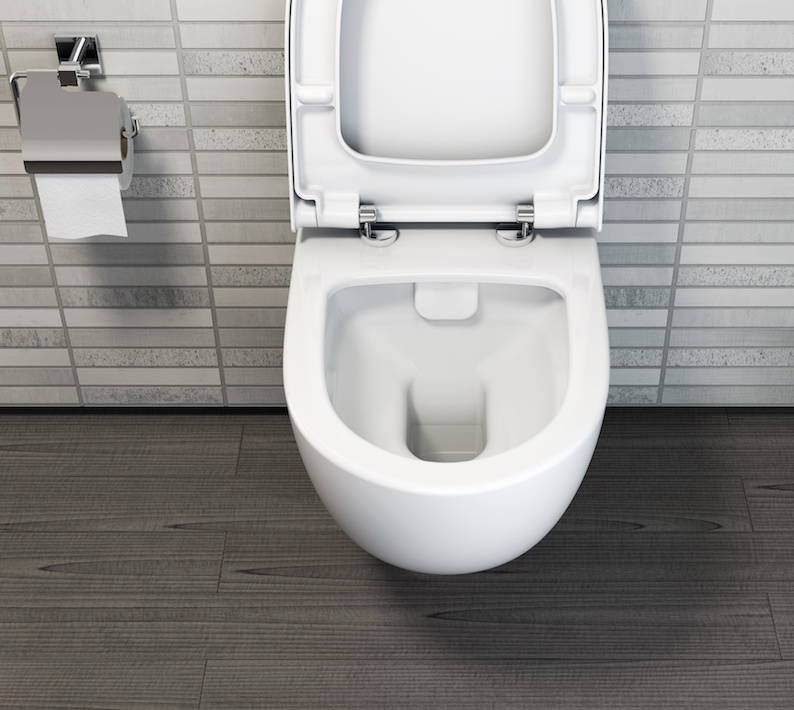 As well as being ideal for those who may have lost their dexterity or find difficulty in bending or balancing, this type of design offers valuable hygiene benefits to both the domestic and commercial sectors. On a conventional WC pan, boxed and standard rims are both difficult to clean and provide the ideal environment for grime and germs to lurk undetected. The rimless design of Rim-ex pans incorporates a water diverter to direct the flush around the rimless bowl, effectively clearing the whole of the pan with an improved flush and water distribution.
On a conventional WC, water comes into the pan through holes where bacteria can proliferate. The Rim-ex water diverter is the hygienic alternative and can be removed for cleaning.
"Rim-ex is just one of several initiatives from VitrA to make both domestic and commercial bathrooms as hygienic as possible," explains marketing manager Margaret Talbot. "The Rim-ex system is available on a choice of pans including selected models from Sento, T4, Nest, Memoria, Shift and M-Line."
Another product worth highlighting is V-Care - a multi-function, hands-free WC that offers impressive features. Designed by German studio NOA, V-Care can be integrated into stunning contemporary bathrooms without looking out of place.
VitrA's V-Care Comfort model wall hung WC features a sensor that opens the lid as the user approaches, adjustable washing and drying functions, a heated seat and more. The integrated shower function puts an end to the need for toilet paper (an environmental benefit) and can be activated at the touch of a button on the remote control which is intuitive and very easy to use.
The remote can also be used to control the temperature of the ergonomic heated seat. Basic functions of the WC can be controlled via touch buttons on the right and left sides of the pan. V-Care pans feature VitrA's Rim-Ex construction which means there is no rim around the inside of the pan for germs and limescale to lurk and making it easy to clean.
V-Care is the perfect product for a multi-generational bathroom where elderly or infirm people may otherwise need the help of a carer to use the WC.
Both the entry point Essential Model and the feature-packed Comfort offer air purification which is automatically activated.
V-Care is easy to install using a VitrA in wall frame system.
"When you feel fresh and clean, it gives you the confidence to take on the demands of the day," says Margaret. "V-Care is far more than just a gadget. It offers everyone benefits that improve the quality of life."
16th February 2018
---