KBzine: the original kitchen and bathroom industry e-news - since 2002
28th January 2021
We strongly recommend viewing KBzine full size in your web browser. Click our masthead above to visit our website version.
---
Consumers desire permanent germ-free solution for tiles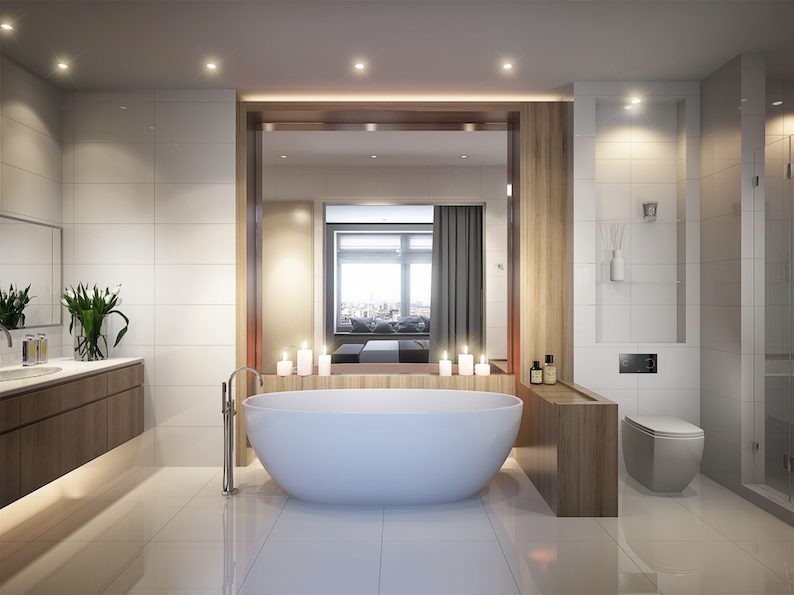 Hygiene has always been a priority in the kitchen and bathroom, whether in residential or commercial properties.
But given that drug-resistant antimicrobial infections are hugely on the increase, consumers are now searching for an environmentally friendly, permanent, scientifically proven solution to keep surfaces germ-free.
According to the latest research from technology company Kastus, the UK is calling for manufacturers to introduce an environmentally-friendly, long lasting solution that is safe to use on walls and floors, particularly in the kitchen and bathroom where warm and humid conditions help germs to survive and thrive. On average the number of bacteria on a surface will double every 20 minutes unless a surface treatment is used to inhibit bacteria growth.
Results from new research conducted in June 2019 by Kastus has revealed 94% of respondents would choose to buy a tile with a germ-free protective coating, with 84% of those surveyed willing to pay extra for this type of tile.
While some bacteria are good for you, in 2015 there were a reported 52,000 cases and 2,100 deaths in the UK alone with 700,000 deaths globally from superbugs such as MRSA and E. coli. By 2050 drug resistant infections will kill an extra 10 million people a year worldwide - more than currently die from cancer, so it's no surprise to learn that 71% of respondents stated they are worried about bacteria on tiled surfaces whether it's a private or public space.
Surfaces are prone to all types of bacteria with kitchen and bathroom floors both particularly prone to harboring germs. Flushing the toilet, for instance, can cause bacteria to become airborne and land on many surfaces, which can then be spread throughout the home / building.
The area in front of the kitchen sink is one of the worst areas with traces of salmonella, the bacteria that causes food poisoning, present in some cases. The bacteria are then spread throughout the home through direct contact with the tile surface. Hospitals, hotel rooms and restaurants floors have also been found to be one of the worst areas for bacteria with MRSA and C. diff commonly found in recent studies.
"Surfaces are exposed to a range of different bacteria each day, some good, some bad," says John Browne, founder and chief executive of Kastus. "You can't choose where or when you'll encounter bacteria, but we are all very aware of the growing dangers with these superbugs and are taking steps to combat the harmful germs we're exposed to."
"This research is highly relevant to those involved in the manufacturing of tiles and has wide ranging impact across a number of different sectors. What the research has clearly shown is that there is a resounding demand for a permanent, scientifically proven solution that protects against the spread of infectious germs."
"Consumers are calling for manufacturers to deliver a surface that is kind to the environment but delivers very real health benefits, protecting their homes, work environment and public spaces."
In today's eco-conscious climate, consumers and designers are committed to creating greener kitchens and bathrooms, searching for eco-friendly alternatives yet over 74% of respondents still use antibacterial sprays to clean their kitchens and bathroom, with 44% using antibacterial wipes instead of reusable cloths.
With rising concerns over increased cleaning chemicals released in the environment and also the use of plastic bottles and polyester wipes which take over 100 years to decompose, a more environmentally friendly solution has to be found to keep surfaces clean and germ-free, while avoiding a cost to the environment.
16th October 2019
---