KBzine: the original kitchen and bathroom industry e-news - since 2002
28th January 2021
We strongly recommend viewing KBzine full size in your web browser. Click our masthead above to visit our website version.
---
Climbing the proverbial ladder: how Bobtrade CEO Shneor Crombie is transforming the building supplies market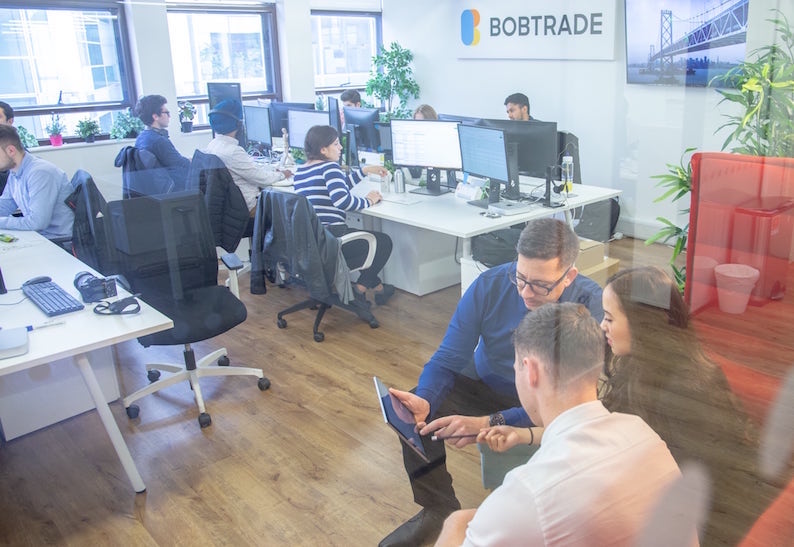 Nine years ago, Shneor Crombie (35), CEO of Bobtrade.com, moved back to London where his family was originally from. "For years, it had been my dream to move and live in this amazing city: London," he says.
Bobtrade.com is the new online building supplies marketplace, currently taking the construction industry by storm. Headed up by CEO Shneor, Bobtrade is revolutionising the sector by connecting builders and merchants across the UK to deliver a more efficient way of buying and selling building materials.
"I was born an entrepreneur; I don't remember any other version of myself," he says.
At a time that many of his peers were busy playing football, Shneor was beginning his entrepreneurial story, setting up a car wash at the ripe age of 11, where he recruited 15 of his friends to work for him - and learnt some invaluable life lessons in the process.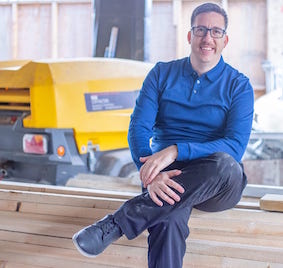 "As the boss, you have to work harder than everyone else," Shneor admits. "At the beginning, I thought I was a big boss! Walking around telling everyone what to do, how to do it. It wasn't until a good friend came to me, and said 'why don't you show us how to do it, then we can all learn from you?' It was a penny-drop moment - from that point onwards, one of my biggest rules in management was to always lead by example."
Construction was - and continues to be - a beloved hobby of Shneor's, so it seemed fitting that the beginning of his time in London, armed with very little English, was spent working on a construction site. It was during this period - spent driving from one builders' merchant to another - looking for materials, that ignited both a spark of frustration and inspiration; then an idea, which would eventually lead Shneor to start his online building supply start-up.
"I thought to myself, this is one of the biggest industries in the world and one that has such a huge impact on almost every person in the world - how is it functioning like this, and more importantly what can I do to change it?" he reveals.
Fast forward a few years, Shneor was running his UK-based business, a code development house for start-ups and companies. "Because of my knowledge and experience in the construction industry," Shneor comments, "companies kept coming to me with a request to develop solutions for them."
Soon he realised the need to build a solution for the entire industry. A solution that would offer builders a product which removes all the hassle when buying supplies, making that complicated process much faster and easier.
In 2015, however, life threw a curveball: Shneor was diagnosed with cancer. Life as he knew it was turned upside down; days in the office were swapped for days in and out of hospital preparing for major, life-saving surgery. Despite a not very optimistic diagnosis from his doctors, this turn of events was hardly enough to stop Shneor's entrepreneurial spirit - on the contrary!
Once the surgery date was set, Shneor understood that it would take a long time to recover and he'd need somewhere to work from home. He set out to build an extension for a home office, during which he faced again countless issues with late deliveries and sourcing supplies.
Shneor decided, upon his recovery, to follow through and create Bobtrade, a company to heal the problems with buying building supplies.
"During the days after my surgery, I came up with the Bobtrade design, features and plan - so it's always a bit of a running joke amongst our team, that I designed everything while high on pain medication!" he reveals.
Today, Bobtrade is 20-people strong and growing. It gives builders a powerful yet simple procurement platform, where they can order all building supplies online with one click and have it delivered to their site the next day. It also provides better control and full visibility of their projects, budget and clients.
Supporting independent businesses is a big part of what Bobtrade stands for: "By working with independent builders and merchants, we can optimise the market and give them more opportunities and more power when they buy and sell through Bobtrade," argues Shneor, who admits that there have been challenges:
"No one thought that construction could evolve and digitize," he says. "I took Bobtrade to many investors and they all said, 'Yes, it's a huge market and you have a very interesting idea - but the construction industry won't change!' But guess what? It's changing rapidly, and I am proud that Bobtrade is leading the front of the building supplies procurements."
And the next steps for Bobtrade? Transforming the construction industry in the UK and overseas. "We will continue working hard to build our product so that we can provide a reliable service to more and more builders," he says. "Bobtrade will be everywhere, helping builders build the future of the world easier, faster and more efficiently."
25th November 2019
---