KBzine: the original kitchen and bathroom industry e-news - since 2002
28th January 2021
We strongly recommend viewing KBzine full size in your web browser. Click our masthead above to visit our website version.
---
Anna Ryder Richardson and Gerd Bulthaup to speak at kbb Birmingham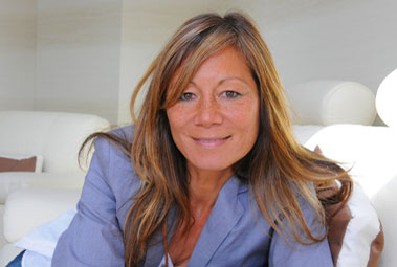 The seminar programme for kbb Birmingham 2012 has been announced and it promises to equip visitors with the inspiration and knowledge for the year ahead, discussing the key issues facing the sector.
Anna Ryder Richardson has been announced as one of the keynote speakers of this year's programme. As one of the country's best loved interior designers and currently working within the sector as a design consultant for Magnet, Anna is perfectly placed to discuss the latest news and developments in kitchen design. Anna will be join the show on Monday 5th March, curating much of the day's programme, managing the Q&A sessions and presenting her own seminar.
Commenting on her appearance, Anna says: "I'm passionate about interior design and love to share my experiences and that's why I'm thrilled to be involved in this year's kbb Birmingham as I know I'll be talking directly to the industry. With consumers paying particular attention on how best to maximise their space and get the best 'bang for their buck', I'm looking forward to sharing my insights on how design can play such an integral part in the journey from the showroom to the home."
Speaking publicly in the UK for the first time - and exclusively at kbb Birmingham - will be legendary kitchen guru Gerd Bulthaup, the driving force behind the design and philosophy of Bulthaup kitchens since 1978.
"This is a real coup for kbb Birmingham and a seminar not to be missed by those with any real investment in kitchen design," says kbbnews editor Grahame Morrison, who will talk to Gerd about his views on kitchen design.
"A leading authority, Bulthaup has inspired manufacturers and impressed retailers for years and his influence can be felt across the industry. I'm thrilled Gerd will be joining us at this year's event and know that everyone, not only those in the kitchen industry can learn from his years of experience."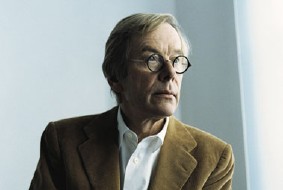 Gerd will be joined by Bulthaup's CEO Marc Eckert who will talk about the next phase in one of the world's most iconic brands of kitchen furniture.
With the increased importance of social media and online marketing being placed across the KBB industry, the retail and interior design audiences will find the series of Marketing Masterclasses not to be missed. Presented by Econsultancy, these hands-on masterclasses will discuss ecommerce, website, email and digital marketing and provide insights into strategies that could help shape their business for the coming years and provide a competitive edge in the marketplace.
This FREE programme will run over the event's four days, 4th - 7th March, at the NEC, Birmingham and is as follows:
Day one - 4th March:
10:30 - 11:30: Econsultancy workshop 1: Websites, by Daniel Rowles, Trainer Econsultancy - Websites and User experience in perspective, user requirements, usability best practice, content management systems and tools accessibility and standards, understanding analytics, planning or improving your website
11:40 - 12:40: Econsultancy Workshop 2: Social Media, by Daniel Rowles, Trainer Econsultancy - Social Media in perspective, the risks and opportunities, up close and personal blogs, social networks, twitter podcasts, social sharing, social media monitoring and insights
13:00-14:00: Global Color Research
14:00-15:00: Econsultancy workshop 3: Email marketing, by Daniel Rowles, Trainer Econsultancy ; Email marketing in perspective, the latest email marketing tools, data collection for email marketing, design your email and content, spam filters and getting your email delivered, landing pages, email results
15:10-16:10: Econsultancy workshop 4: E-commerce, by Daniel Rowles, Trainer Econsultancy - E-commerce in perspective, the available tools, the importance of usability, traffic acquisition, best practice conversion, best practice retention, X-sell, up-sell best practice
16:00-17:00: Ticking the boxes of successful kitchen retailing, by Andrew Davies, Managing Editor, kbbreview - Knowledge, they say, is power and visitors to kbb Birmingham will be able to tap into an incredible source of knowledge about the market they operate in. Andrew will be presenting the findings of one of the most comprehensive surveys ever undertaken of the KBB market. What percentage of KBB retailers charge a design fee? How many KBB retailers have a website? Do KBB retailers feel more or less confident about future business? The answers to these questions and the results of -in-depth interviews with key retailers will be shared with exhibition visitors at this session.
Day two -5th March:
11:00-12:00: Drawers, doors and lifting systems - a study into the real usage of kitchens, by Sue Calver, FIRA Project Manager, FIRA International; Sue presents the findings of a FIRA funded study for Blum into the way that real-life kitchens are used and the impact this has on the design, manufacture and installation of furniture fittings. Blum has been monitoring a broad selection of European kitchens over the last 25 years. The study was the winner of a Design and Innovation competition held by FIRA to celebrate its 60th Anniversary. This enabled Blum to widen its research to include a further 22 kitchens in homes across Britain. To RSVP: Hannah Barrett: email [email protected]
12:00-13:00: SBID session: The role of the evolving designer, by Diana Celella, Midlands Regional Director of SBID & Director of Drawing Room Interiors SBID and Gwenda Jones, SBID member & Director of Gwenda Jones Interiors SBID
The role of the Interior Designer and how a professional designer is perceived has changed over the last 25 years and it is important that Interior Designers over the next years continue to develop and give a fully professional service. Diana and Gwenda will talk about how they think this can happen
13:00-14:00: Global and Local Bathroom Design, by Marc Viardot, Director of Marketing & Product, Laufen
14:00-15:00: Replacement Appliance Sales - A missed opportunity, by Mike Jarrett, UK Sales Director, Neff
15:00-16:00: Less is more, byGerd Bulthaup and Marc Eckert. Gerd Bulthaup, the driving force behind the design and philosophy of Bulthaup kitchens since 1978, will be talking to Grahame Morrison about his views on kitchen design. He will be joined by Bulthaup's CEO Marc Eckert who will talk about the next phase in one of the world's most iconic brands of kichen furniture
16:00-17:00: Key note session by Anna Ryder Richardson
Day three - 6t6 March:
10:00-11:00: Engaging consumers in water conservation: push or pull? By Ben Earl, Environmental Affairs Manager, B&Q. B&Q is effectively delivering on an ambitious Sustainability Action Programme in partnership with NGO partner Bioregional. Ben has the remit to set policy for B&Q on the crucial areas of energy, water and lighting. He was the inspiration behind B&Q forming a partnership to deliver the Pay as you Save trial in partnership with the London Borough of Sutton, the findings of which have helped to formulate policy on the Green Deal.
11:00-12:00: Water efficiency Vs consumer comfort, in Association with the Builders Merchants Journal
11:00-13:00: Exclusive building White Paper presentation. Location: Contract Spaces Building magazine
14:00-15:00: An afternoon with bd. Location: Contract Spaces David Mikhail, Principal, Rich Hawley Mikhail architects/David Mikhail architects; Patrick Reardon, Reardon Smith architects; David Archer, David Archer architects Three award winning architects on the challenges of designing interiors
14:00-15:00: Specifiers Guide, by Dr Asli Tamer Vestlund, Deputy Technical Manager, FIRA International
15:00-16:00: Changing attitudes of older people - effects on the bathroom market, bycProfessor Peter Gore, Professor of Practice (Ageing and Vitality), Newcastle University; David Silverwood, Gordon Ellis & Co .The changing attitudes of older people and how they spend their money. The changing physical needs and how designers and manufacturers need to take these into account. Engaging with older people - it's not a simple task. Adapting the bathroom environment and some examples of simple bathroom equipment for older people
16:00-17:00: Global colour research
Day four - 7th March:
11:00-12:00: Changing attitudes of older people - effects on the bathroom market, by Professor Peter Gore, Professor of Practice (Ageing and Vitality), Newcastle University; David Silverwood, Gordon Ellis & Co The changing attitudes of older people and how they spend their money. The changing physical needs and how designers and manufacturers need to take these into account Engaging with older people - it's not a simple task. Adapting the bathroom environment and some examples of simple bathroom equipment for older people
12:00-13:00: Panel Debate: Universal access - Making the most of the grey pound, by Andrea Hillier, Retail Services Representative, Blum; Robin Levien RDI, Product Designer, Studio Levien; Professor Peter Gore, Professor of Practice (Ageing and Vitality), Newcastle University; David Silverwood, Gordon Ellis & Co; Andrea Geach, National Showroom Manager, Graham Group; Sue Calver, FIRA Project Manager, FIRA International
13:00-14:00: Global colour research
27th January 2012
---