KBzine: the original kitchen and bathroom industry e-news - since 2002
28th January 2021
We strongly recommend viewing KBzine full size in your web browser. Click our masthead above to visit our website version.
---
KBB preview
Anna Ryder Richardson and Gerd Bulthaup to speak at kbb Birmingham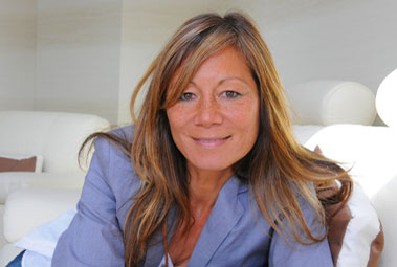 The seminar programme for kbb Birmingham 2012 has been announced and it promises to equip visitors with the inspiration and knowledge for the year ahead, discussing the key issues facing the sector.
Anna Ryder Richardson has been announced as one of the keynote speakers of this year's programme. As one of the country's best loved interior designers and currently working within the sector as a design consultant for Magnet, Anna is perfectly placed to discuss the latest news and developments in kitchen design. Anna will be join the show on Monday 5th March, curating much of the day's programme, managing the Q&A sessions and presenting her own seminar.
Commenting on her appearance, Anna says: "I'm passionate about interior design and love to share my experiences and that's why I'm thrilled to be involved in this year's kbb Birmingham as I know I'll be talking directly to the industry. With consumers paying particular attention on how best to maximise their space and get the best 'bang for their buck', I'm looking forward to sharing my insights on how design can play such an integral part in the journey from the showroom to the home."
Speaking publicly in the UK for the first time - and exclusively at kbb Birmingham - will be legendary kitchen guru Gerd Bulthaup, the driving force behind the design and philosophy of Bulthaup kitchens since 1978.
"This is a real coup for kbb Birmingham and a seminar not to be missed by those with any real investment in kitchen design," says kbbnews editor Grahame Morrison, who will talk to Gerd about his views on kitchen design.
"A leading authority, Bulthaup has inspired manufacturers and impressed retailers for years and his influence can be felt across the industry. I'm thrilled Gerd will be joining us at this year's event and know that everyone, not only those in the kitchen industry can learn from his years of experience."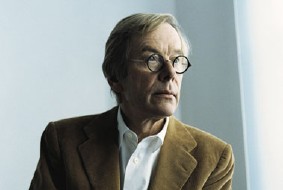 Gerd will be joined by Bulthaup's CEO Marc Eckert who will talk about the next phase in one of the world's most iconic brands of kitchen furniture.
With the increased importance of social media and online marketing being placed across the KBB industry, the retail and interior design audiences will find the series of Marketing Masterclasses not to be missed. Presented by Econsultancy, these hands-on masterclasses will discuss ecommerce, website, email and digital marketing and provide insights into strategies that could help shape their business for the coming years and provide a competitive edge in the marketplace.
This FREE programme will run over the event's four days, 4th - 7th March, at the NEC, Birmingham and is as follows:
Day one - 4th March:
10:30 - 11:30: Econsultancy workshop 1: Websites, by Daniel Rowles, Trainer Econsultancy - Websites and User experience in perspective, user requirements, usability best practice, content management systems and tools accessibility and standards, understanding analytics, planning or improving your website
11:40 - 12:40: Econsultancy Workshop 2: Social Media, by Daniel Rowles, Trainer Econsultancy - Social Media in perspective, the risks and opportunities, up close and personal blogs, social networks, twitter podcasts, social sharing, social media monitoring and insights
13:00-14:00: Global Color Research
14:00-15:00: Econsultancy workshop 3: Email marketing, by Daniel Rowles, Trainer Econsultancy ; Email marketing in perspective, the latest email marketing tools, data collection for email marketing, design your email and content, spam filters and getting your email delivered, landing pages, email results
15:10-16:10: Econsultancy workshop 4: E-commerce, by Daniel Rowles, Trainer Econsultancy - E-commerce in perspective, the available tools, the importance of usability, traffic acquisition, best practice conversion, best practice retention, X-sell, up-sell best practice
16:00-17:00: Ticking the boxes of successful kitchen retailing, by Andrew Davies, Managing Editor, kbbreview - Knowledge, they say, is power and visitors to kbb Birmingham will be able to tap into an incredible source of knowledge about the market they operate in. Andrew will be presenting the findings of one of the most comprehensive surveys ever undertaken of the KBB market. What percentage of KBB retailers charge a design fee? How many KBB retailers have a website? Do KBB retailers feel more or less confident about future business? The answers to these questions and the results of -in-depth interviews with key retailers will be shared with exhibition visitors at this session.
Day two -5th March:
11:00-12:00: Drawers, doors and lifting systems - a study into the real usage of kitchens, by Sue Calver, FIRA Project Manager, FIRA International; Sue presents the findings of a FIRA funded study for Blum into the way that real-life kitchens are used and the impact this has on the design, manufacture and installation of furniture fittings. Blum has been monitoring a broad selection of European kitchens over the last 25 years. The study was the winner of a Design and Innovation competition held by FIRA to celebrate its 60th Anniversary. This enabled Blum to widen its research to include a further 22 kitchens in homes across Britain. To RSVP: Hannah Barrett: email [email protected]
12:00-13:00: SBID session: The role of the evolving designer, by Diana Celella, Midlands Regional Director of SBID & Director of Drawing Room Interiors SBID and Gwenda Jones, SBID member & Director of Gwenda Jones Interiors SBID
The role of the Interior Designer and how a professional designer is perceived has changed over the last 25 years and it is important that Interior Designers over the next years continue to develop and give a fully professional service. Diana and Gwenda will talk about how they think this can happen
13:00-14:00: Global and Local Bathroom Design, by Marc Viardot, Director of Marketing & Product, Laufen
14:00-15:00: Replacement Appliance Sales - A missed opportunity, by Mike Jarrett, UK Sales Director, Neff
15:00-16:00: Less is more, byGerd Bulthaup and Marc Eckert. Gerd Bulthaup, the driving force behind the design and philosophy of Bulthaup kitchens since 1978, will be talking to Grahame Morrison about his views on kitchen design. He will be joined by Bulthaup's CEO Marc Eckert who will talk about the next phase in one of the world's most iconic brands of kichen furniture
16:00-17:00: Key note session by Anna Ryder Richardson
Day three - 6t6 March:
10:00-11:00: Engaging consumers in water conservation: push or pull? By Ben Earl, Environmental Affairs Manager, B&Q. B&Q is effectively delivering on an ambitious Sustainability Action Programme in partnership with NGO partner Bioregional. Ben has the remit to set policy for B&Q on the crucial areas of energy, water and lighting. He was the inspiration behind B&Q forming a partnership to deliver the Pay as you Save trial in partnership with the London Borough of Sutton, the findings of which have helped to formulate policy on the Green Deal.
11:00-12:00: Water efficiency Vs consumer comfort, in Association with the Builders Merchants Journal
11:00-13:00: Exclusive building White Paper presentation. Location: Contract Spaces Building magazine
14:00-15:00: An afternoon with bd. Location: Contract Spaces David Mikhail, Principal, Rich Hawley Mikhail architects/David Mikhail architects; Patrick Reardon, Reardon Smith architects; David Archer, David Archer architects Three award winning architects on the challenges of designing interiors
14:00-15:00: Specifiers Guide, by Dr Asli Tamer Vestlund, Deputy Technical Manager, FIRA International
15:00-16:00: Changing attitudes of older people - effects on the bathroom market, bycProfessor Peter Gore, Professor of Practice (Ageing and Vitality), Newcastle University; David Silverwood, Gordon Ellis & Co .The changing attitudes of older people and how they spend their money. The changing physical needs and how designers and manufacturers need to take these into account. Engaging with older people - it's not a simple task. Adapting the bathroom environment and some examples of simple bathroom equipment for older people
16:00-17:00: Global colour research
Day four - 7th March:
11:00-12:00: Changing attitudes of older people - effects on the bathroom market, by Professor Peter Gore, Professor of Practice (Ageing and Vitality), Newcastle University; David Silverwood, Gordon Ellis & Co The changing attitudes of older people and how they spend their money. The changing physical needs and how designers and manufacturers need to take these into account Engaging with older people - it's not a simple task. Adapting the bathroom environment and some examples of simple bathroom equipment for older people
12:00-13:00: Panel Debate: Universal access - Making the most of the grey pound, by Andrea Hillier, Retail Services Representative, Blum; Robin Levien RDI, Product Designer, Studio Levien; Professor Peter Gore, Professor of Practice (Ageing and Vitality), Newcastle University; David Silverwood, Gordon Ellis & Co; Andrea Geach, National Showroom Manager, Graham Group; Sue Calver, FIRA Project Manager, FIRA International
13:00-14:00: Global colour research
Carron Phoenix has lots of surprises in store: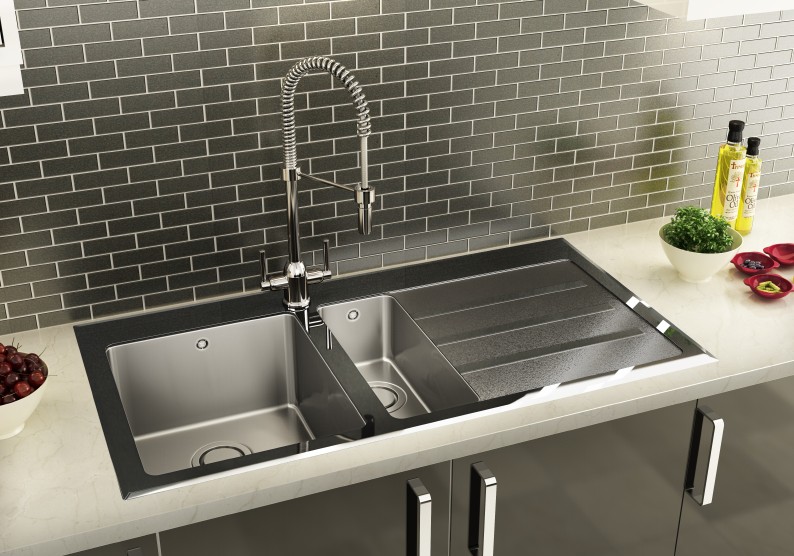 KBB Birmingham 2012: Stand N110 Stand B80, Hall 18

Carron Phoenix will unveil a raft of exciting new sinks, taps, waste disposers and cooker hoods, continuing the company's drive for a comprehensive portfolio based on the principles of affordably good design and long-lasting quality. In addition to the new launches, the company will showcase all of the products launched in Summer 2011, further underlining the depth and breadth of what's on offer to retailers.
There will be three brand new sink ranges offering something new for each level of the market.
At the top end is pitched the Crystal premium glass sink range, available in black and sporting contemporary design lines.
For the mid-upper end is Samoa, a granite inset sink model which will be exclusively available in black and reflecting the burgeoning popularity of this material and colour. Chic glass covers in black enhance the style and practicality of this product.
Rolling out as a keen price-fighter is Debut which marries sound design and functionality in three granite colours of jet black, polar white and champagne.
Several new taps will be launched responding to market demand for style and affordability at £100-150 RRP, which will enhance the company's already extensive offer.
The existing Carronade waste disposer range is being discontinued in favour of a more competitive offer, while maintaining a high specification and performance. New for the contract market is a range of three entry level cooker hoods.
image: Carron Phoenix's Crystal premium glass sink
T: 01324 638 321
W: www.carron.com
Pronorm shows off new products: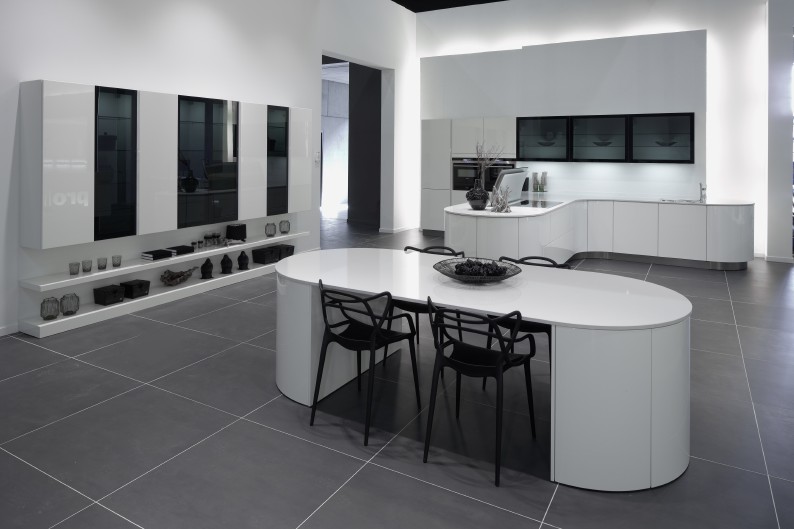 KBB 2012: Stand M125, Hall 18
With its sights on increasing UK business and expanding its 80-strong retailer base, Pronorm will be showcasing its distinctive brand of precision built rigid furniture together with superb new designs and product developments.
On show will be two stand-out kitchen sets emphasising just how far Pronorm has reinvented itself as a go-to brand for retailers to be involved with over the last two years. On show will be the company's signature Y Line handle-less kitchen, together with a high-end lacquered kitchen showing the new curved options.
T: 07801 862691
E: [email protected]
W: www.pronorm.de
Bushboard : 'Sensational surfaces for kitchens and bathrooms':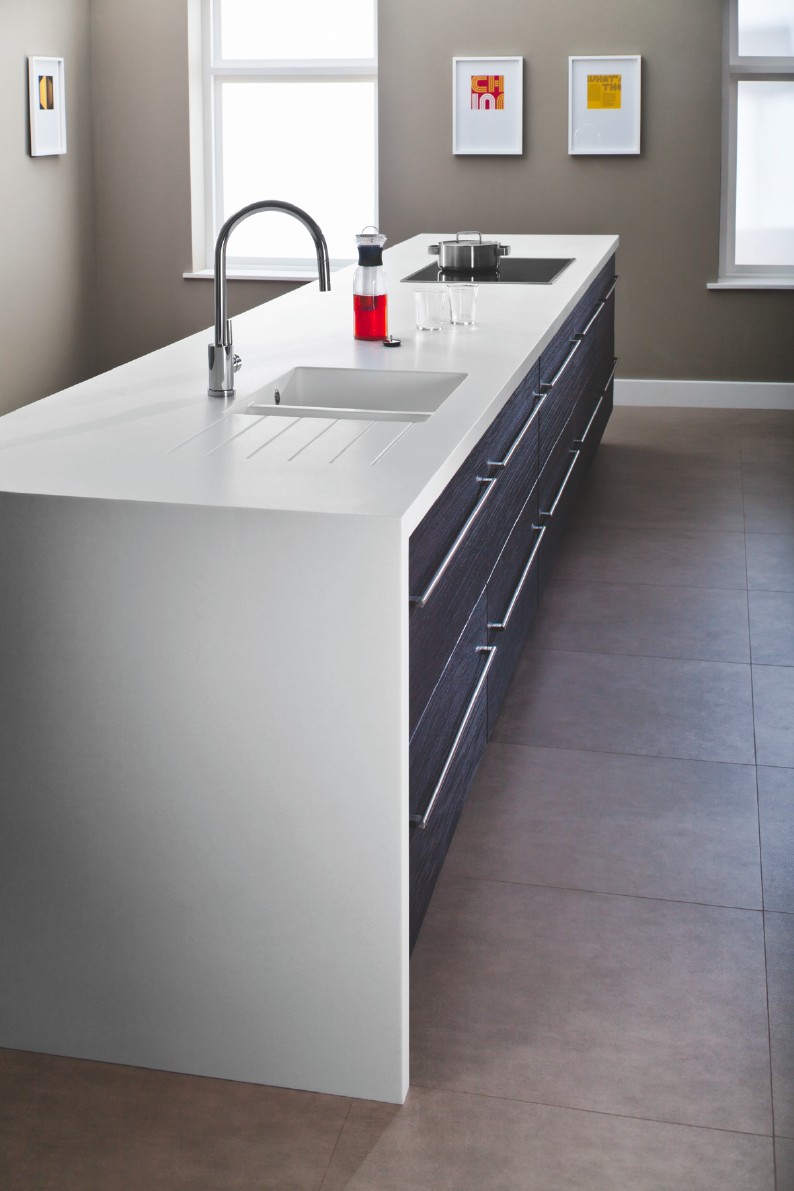 KBB 2012: Stand M90, Hall 18
'Sensational surfaces for kitchens and bathrooms', is the new corporate strapline being displayed loud and proud by Bushboard on a stand which will be packed with yet more innovative and design-oriented new products for retailers and designers from the Encore solid surface, Omega and Prima laminate and Nuance bathroom surfacing brands.
The Encore range of solid surfacing is being extended with a brand new hybrid material which mirrors the look of real stone but has the fabrication ease and seamless appeal of solid surface. Available in four luxurious-looking designs, the material is exclusive to Bushboard and won't disappoint those who are used to clever and stylish solutions from this forward-thinking supplier.
The Prima laminate range will also be re-launched with several new designs and textures for worksurfaces, splashbacks and upstands. In line with the new developments on the Omega range last Summer, all of which will be on show too, Prima will now include the crisp Q3 edge profile and a choice of the ready-made shaped components for breakfast bars, tables and curved corner furniture.
The company will also be showcasing its Nuance range of bathroom surfacing with room set ideas that highlight its functional and stylish benefits, as well as the professional POS packages available to retailers.
Image: Bushboard's Encore Glacier White solid surface with integrally moulded acrylic sink.
T: 01933 232 272
E: [email protected]
W: www.bushboard.co.uk
Showerwall unveils major design update to its waterproof wallpanels: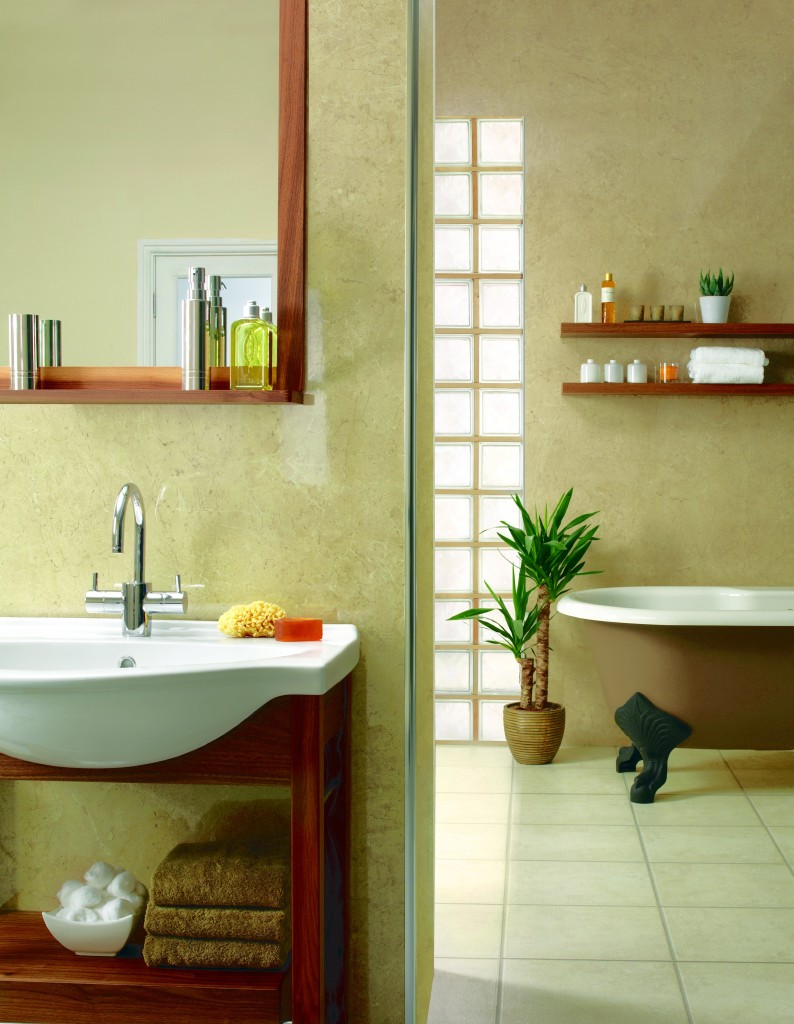 KBB Birmingham 2012: Stand B80, Hall 20
The Showerwall brand of waterproof wallpanelling is being relaunched with a major design update to its winning product offer. Partnering the with Essentials Bathroom range, the 90sqm stand will be resplendent with stylish ideas for bathroom retailers.
There are nine new colours, boosting the range's design palette to 33 laminates overall. The new colours respond to the ongoing popularity with consumers for natural materials in stone, marble and metallics which balance up-to-the-minute styling with commercial versatility.
Exciting new designs include Mocca Marble, Bianco Carrera, Mineral Oxide and a trio of contemporary neutrals in Almond, Stone and Bianco in an innovative Shimmer texture that uniquely gives the laminate a translucent wet look.
The retailer merchandising package is also getting a major overhaul with new photography, lifestyle product brochure, swatches and display stand graphics.
Showerwall panels come in a choice of sizes, are 100% waterproof, FSC certified and are available ex-stock nationwide from distributors including IDS, Ideal Bathrooms, Q4 Bathrooms, Formula 1 and Showerlux.
Image: Cappuccino Marble Gloss from the Showerwall range
T: 0845 604 7334
E: [email protected]
W: www.showerwall.co.uk
Mereway and EQ Software launches Trend Interiors into Virtual Reality: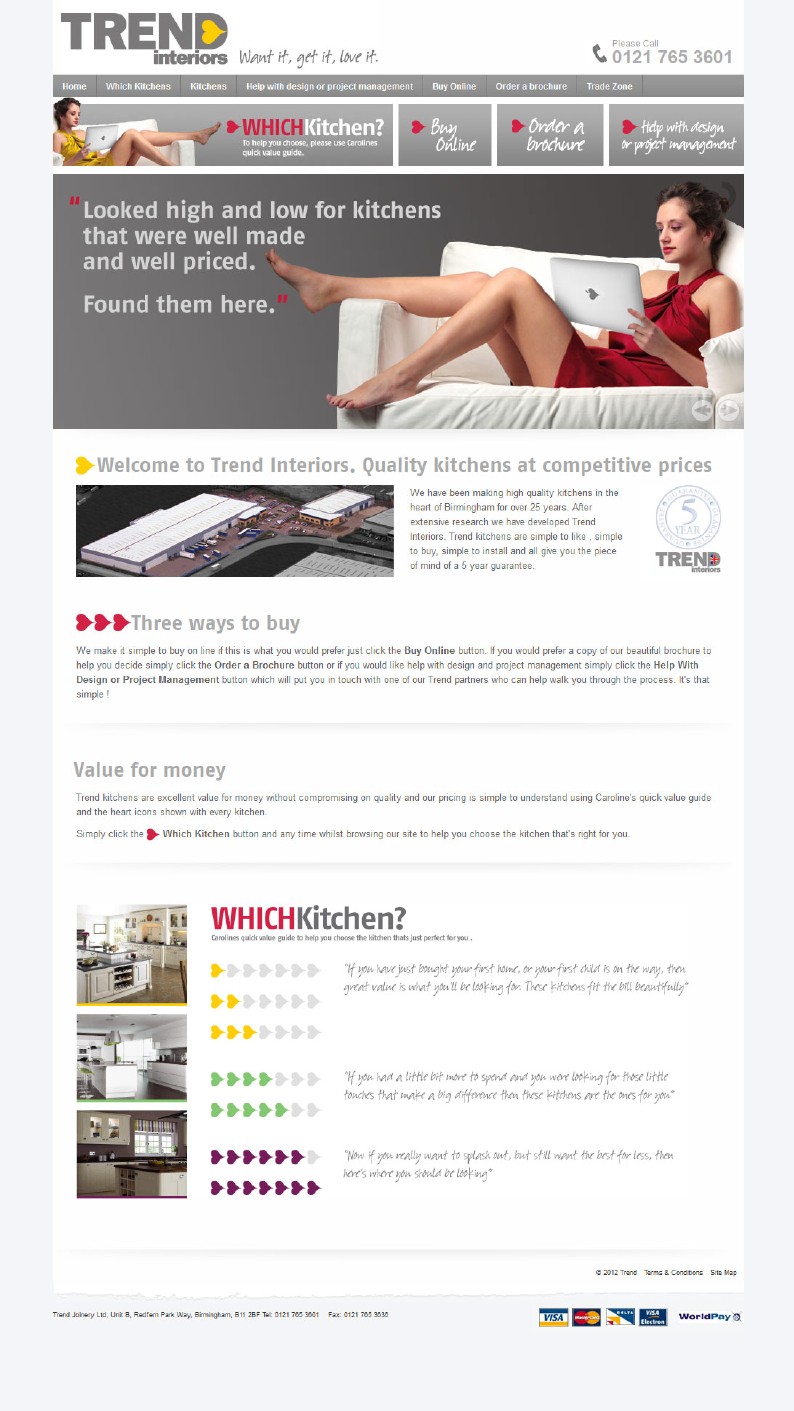 KBB Birmingham 2012: Stand K92
A new concept from Mereway Kitchens, developed with EQ Software, that will enable independent retail partners to go 'head-to-head' with the likes of B&Q and Howdens, is to be unveiled at kbb Birmingham.
The new Trend Interiors range has been designed for those aspiring to the 'look' in terms of quality and style, but with an affordable price tag, opening up a new potential customer base for Mereway and for its specialist retailer network.
However, according to sales & marketing director Graham Jones, the most exciting aspect of the new range is that it embraces the Internet channel, with leads and even orders driven directly to the retail network.
"Mereway has adopted new technology and invested substantially both in developing a distinctive new brand for Trend Interiors and in building an interactive, buy online website, for which we have to thank Declan Laffan and his team from EQ Software's eStore division" he says.
"Consumers can browse through the kitchens and review the range content and, then either order a brochure, submit an order online or request assistance with design and planning. In each case, the lead or order is sent directly to a Trend partner retailer."
"We believe this is a real innovation in the industry and will enable us to compete in a market which until now has been dominated by the large chain store retailers. With Trend Interiors and eStore, we can provide customers with the convenience of online shopping and competitive prices, but with the added support and service of a network of experienced kitchen specialists."
EQ Software, launched eStore at KBB Birmingham 2010 and has developed well over 75 eCommerce websites for retailers, manufacturers and suppliers in the kbb industry. Declan Laffan, Project Manager for the eStore division at EQ notes: "The Trend Interiors project just shows how far we have developed our knowledge and expertise in this field in under two years.
"The biggest barrier to retailers expanding their businesses into eCommerce is what products to sell online. EStore and Trend Interiors as a package are unrivalled in the KBB industry as it offers retailers a complete sales and marketing strategy for branded kitchen furniture through their physical showrooms and of course online."
For more information on eStore fro EQ Software, visit Stand N80 at the show.
T: 0845 603 1370
E: [email protected]
W: www.eqsoftware.net
T: 0121 765 3601
W: www.trendinteriors.co.uk
Karonia to showcase extended Mistral range: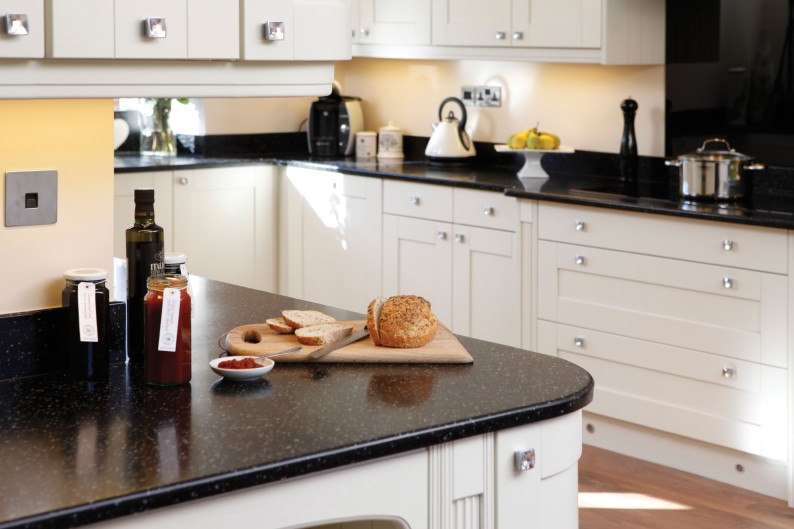 KBB 2012: Hall 20, Stand F110
Karonia, the provider of Mistral genuine 25mm solid surface worktops, will be unveiling its significantly extended range. On display will be a number of exciting new colourways for the versatile enhanced acrylic worksurface.
Launched at KBB 2010, MISTRAL combines the popular look of natural quartz and stone with the practicality and unlimited creative potential of an acrylic-based material. The worktops are completely non-porous so perfect for kitchen and bathroom environments - and, because there is no substrate, there are no internal joints to compromise structural integrity or hinder imaginative design.
The Karonia stand will also be hosting a display of brand new Gelcast kitchen sinks from Orello in a number of different bowl formats.
T: 0845 6580 333
W:www.karonia.com
LDL plans colourful presence: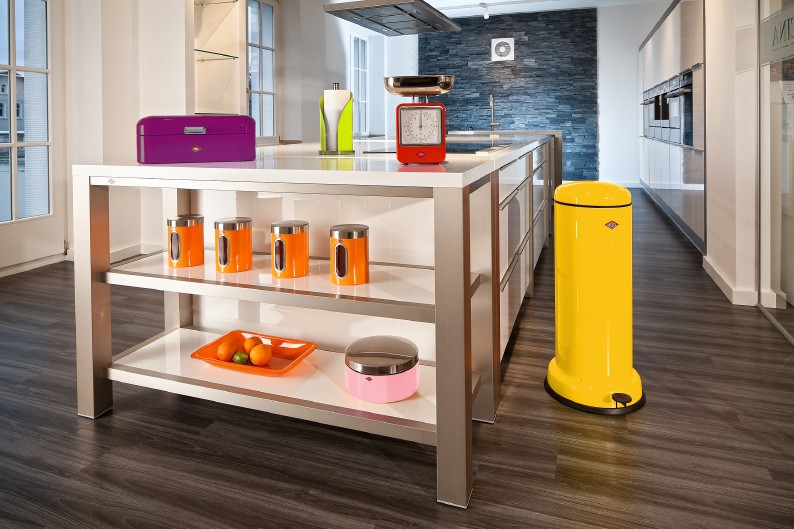 KBB 2012: Hall 18, Stand L95
Vibrant colour will be one of the most striking features of LDL's stand. The popular nationwide distributor of quality fittings and accessories for the fitted furniture industry will be showcasing a whole range of new products, including the stunning Wesco household range of freestanding kitchen and bathrooms bins in bold fashion colours and an exciting new lighting collection.
The exhibition also gives LDL the perfect opportunity to demonstrate the impressive features of its brand new interactive website. Large screens will introduce the new site visually while staff will be on hand to log visitors in and highlight the online ordering facility.
Matthew Lord, Managing Director, comments: "Our presence at KBB is the next step in our campaign to target the kitchen and bathroom retailer with our extensive and unique stock range of over 3,500 fittings and accessories.
"As an added incentive, we will be offering enticing display packages at a substantial discount throughout the exhibition. Our eye-catching stand is also conveniently situated adjacent to Blum, one of our key brands, so we will be able to escort our visitors on to their stand as well."
A corporate member of the KBSA, LDL specialises in innovative products for the premium end of the market and is the main UK distributor for Blum, Peka and Wesco.
For further information, please contact:
T: 0845 123 2288
E: [email protected]
W: www.ldlonline.co.uk
'Get a new handle on it!' suggests Hafele:
KBB 2012: Stand I130
Hafele will be showcasing its new and latest product ranges; a selection of over 400 new handles will be available to view, categorised into five easily identifiable groups:
* Modern Life - Combining high-end with streamlined designs.
* Sleek & Simple - Presenting understated, clean-cut and affordable selections.
* Modern Classics - A classic country style which includes Hafele's exclusive branded pewter range, Lamont.
* Urban - Containing individually selected materials such as wood, glass, acrylic and plastic.
* Vintage - Featuring avant-garde collections including Heritage, New Victorian, French, Oriental and Art Deco.
Visitors to the stand will be able to meet the experienced, knowledgeable team that will demonstrate the exclusive and recently launched plug and play LOOX Lighting - a modular LED lighting range for the furniture market engineered by the Hafele group. Offered in 12V, 24V and 350mA, each colour coded driver includes an integrated switching port, capable of being extended to cater for multiple circuit switching and is compatible with power systems worldwide.
Further selections from Hafele's diverse product portfolio will be displayed, including its own manufactured Moovit drawer system and accessories, the fashionable kitchen cabinet storage systems with stylish glass sides and Programma Cap, a range of bathroom fittings to assist independent living.
If you are unable to visit KBB, don't forget you can visit Hafele's online catalogue where all the latest products are detailed.
T: 01788 548332
W: www.hafele.co.uk
KBB Birmingham conference update:
Drawers, doors and lifting systems - a study into the real usage of kitchens
FIRA Project Manager, Sue Calver, will be presenting the findings of a study into the real usage of kitchens at 11.00 on 5th March at kbb 2012, at Birmingham's NEC.
The FIRA funded study for Blum has looked into how real-life kitchens are used and the impact this has on the design, manufacture and installation of furniture fittings.
The study is the outcome of a Design & Innovation competition held to celebrate 60 years since the establishment of the Furniture Industry Research Association (FIRA). The competition, launched in 2009, was open to all FIRA member companies looking to become more competitive through design and innovation. The overall aim was that the results would enhance the competitiveness of the industry as a whole.
As the competition winner, Blum was awarded a £20,000 prize fund, enabling it to extend a worldwide project that had been operating for 25 years, involving the monitoring of a broad selection of kitchens in Europe. With additional support from FIRA, Blum extended the study to monitor kitchen usage in 22 homes across a full geographical spread of Britain.
Talking ahead of the seminar, Sue said: "The goal of the Blum study is to collect data relating to the real-life use of kitchens within the UK, to understand in-depth, how kitchens are used and the impact this may have on future kitchen planning and manufacture.
"This has been an exciting project for Blum and FIRA and I am sure the results will benefit the whole of the kitchen industry. I am looking forward to sharing the results of the project so far at the show."
The study has involved FIRA technicians, trained by Blum, fitting the designated kitchens with monitoring equipment, including sensors and 6-digit counters to determine:
- Loads applied to doors and drawers
- Cycles of doors, drawers and lift systems throughout an kitchen lifetime
- Changes in use over time (i.e. moves towards full extension, changing storage options etc)
FIRA technicians have returned to the 22 households to gather results which are focused primarily on the following cabinet areas of the kitchens:
* Cutlery - main
* Daily used crockery
* Daily used glassware
* Daily used mugs/cups
* Pots and pans
* Waste disposal (if fitted)
* Consumables - tins/jars/packets
* Utensils - spatulas/whisks/fish slicers/ can openers etc
* Clingfilm, foil, bags etc
* Pet food
The kitchens will continue to be monitored for a number of years to come.
A VIP buffet lunch and drinks reception will be held following the seminar allowing delegates to meet representatives from FIRA and Blum to ask further questions regarding the project findings.
Please register to attend the seminar discussing the FIRA and Blum study by emailing:
To register to attend the exhibition, please visit www.kbb.co.uk. Seminars held at kbb are free of charge to exhibition visitors.
Astro launches new designs: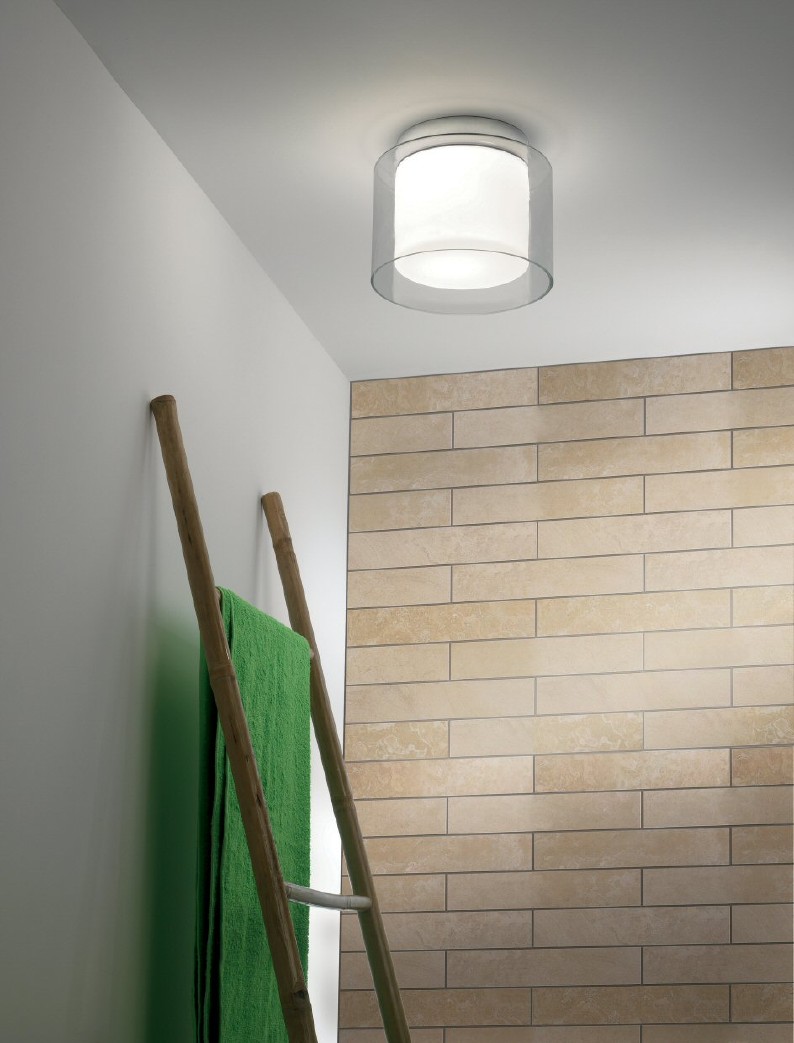 KBB Birmingham 2012: Hall 20, Stand F104
UK lighting manufacturer, Astro, will present a selection of its latest designs at KBB Birmingham. Astro tells us it offers the largest range of IP44 rated products anywhere in the world, together with a wide choice of contemporary wall lights, pendants and down lights, with an extensive use of LED designs throughout the ranges - so a visit to this stand is a must for anyone wishing to stay up-to-date with what's available when it comes to lighting solutions.
Showcased on the stand will be a range of wall lights which, thanks to an ingenious new design, can be fitted as both bedroom and IP44 bathroom lights, resulting in a perfectly co-ordinated interior.
Also featuring on the stand will be a selection of new bathroom ceiling lights and wall lights. The circular IP44 Arezzo ceiling light has a layer of clear glass around an opaque centre, and the IP44 Riva wall light has a tall cone-shaped shade in glass or fabric on a polished chrome wall plate. The contemporary IP44 Bergamo 300 and 600 LED wall lights are slender rectangles of polished chrome which illuminate the wall above and below. The 300 is rated at only 7 Watts and the 600 at 15 Watts, and both have an integral LED-driver so they connect straight to the mains supply.
T: 01428 714546
F: 01428 714812
Laufen extends its success with new products: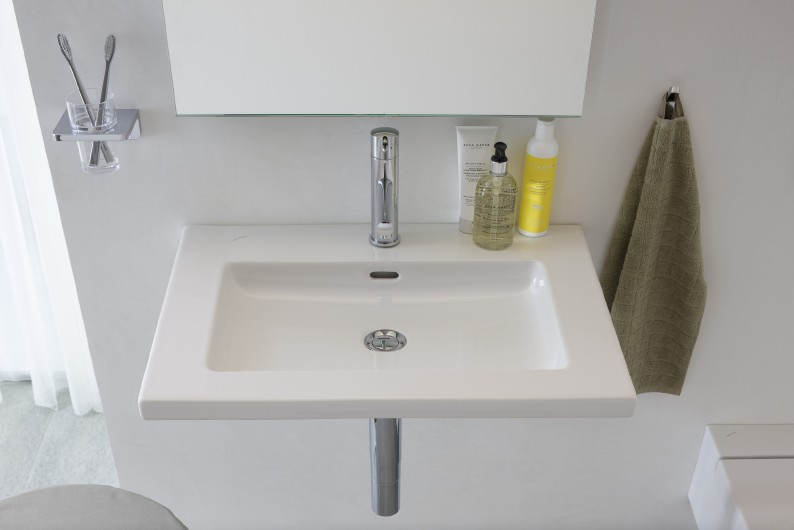 KBB 2012: Stand E70, Hall 20
Laufen's stand will be packed to the brim with new products and extensions to some of its most popular existing lines. Just one of the new products on show at the NEC will be several new offerings to the Swiss manufacturer's Laufen pro collection, being introduced to reflect the very latest trends in contemporary bathroom design. New round washbasins and smoothly contoured WCs will be on show, reflecting the trend for shapes and curves that create the feeling of luxury in the bathroom.
The company's minimalist Living Square collection will also see the introduction of new size washbasins, this time in 650mm and 900mm measurements. All of these will be on show and available to order at KBB.
With furniture playing such a crucial part in keeping the luxury bathroom setting clear of clutter, some of Laufen's most popular sanitaryware collections, Living city, Living Square and Form, will now include a range of case furniture, which will take pride of place on the KBB stand. With its functional, compact design case offers the ideal practical and aesthetic complement to these minimalist ceramics ranges.
"We are very much looking forward to another successful outing to the KBB Show, with many exciting additions to the Laufen portfolio to introduce to new and existing customers, reflecting our commitment to producing bathroom solutions which offer quality and design in abundance," comments Marketing Manager Dawood Palekar.
T: 01530 510007
W: www.laufen.co.uk
Michelin-star chef Josh Eggleton joins Caple at Show: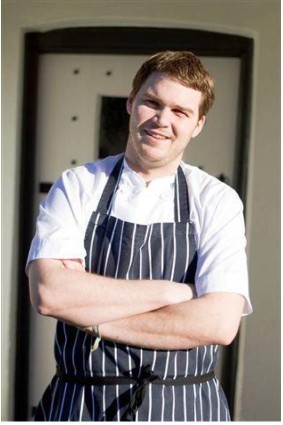 KBB Birmingham 2012: Hall K94, stand K100
Michelin-star chef Josh Eggleton is delighted to be joining appliance and kitchen supplier Caple at this year's show. Josh, who runs The Pony & Trap country restaurant in Chew Magna, near Bristol where Caple is based, will demonstrate his outstanding ability to produce simple, yet superb, food, with the help of a number of high-quality cooking appliances supplied by Caple at this year's show.
You cannot fail to miss Josh on Caple's stand this year as Caple is occupying two stands, which take up an impressive 200sq m. This space will include a high-quality kitchen display where Josh will be demonstrating his culinary expertise, designated meeting areas and a dedicated Caple library containing a selection of informative product brochures. That's not all as Caple is also showcasing more than 130 new products, which provide a fantastic cross-section of Caple's extensive portfolio. These include a whole host of intelligent appliances, such as a multifunctional oven, free-standing, large capacity refrigeration, built-in wine cabinets, stylish sinks, such as glass and steel versions, plus ultra-chic black and steel taps.
Sales Director at Caple, Danny Lay, says: "We can't wait to work with Josh at this year's KBB show. I believe there is nothing better than to have a Michelin-Star chef on hand to demonstrate what you can achieve in the kitchen with our top-quality appliances, which can help the consumer save time, cooking meals to perfection and ultimately make their lives easier."
Josh began his culinary career at the age of 15 in his local chippy. Some years later, he won the Gordon Ramsey College Scholar competition, which helped secure him a bright future in the industry. This has since included him working with the best chefs in some of the world's finest restaurants including Sicily's il Mukinazzo and the 3 star Michelin French Laundry of California before he settled at the tender age of 22 when he took over The Pony & Trap, which has gone from strength to strength with a Michelin star.
T: 0117 938 1900
Abode Lisi: the new thermostatic shower range: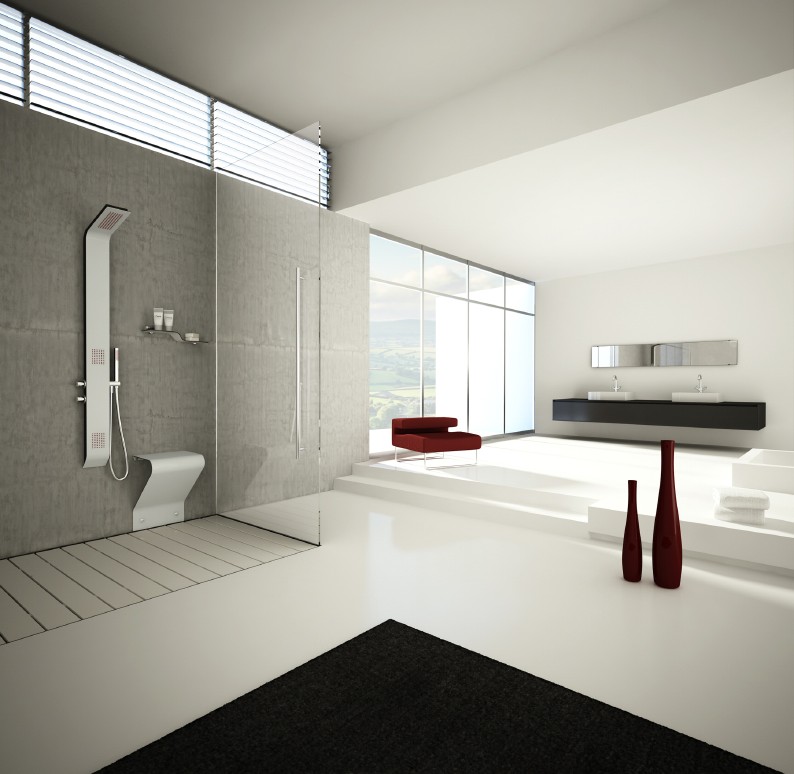 KBB 2012: Hall 19, Stand I90
Abode will preview a new creation - Lisi, an innovatively styled thermostatic shower range specifically created for people who want the perfect blend of design, performance, quality and sheer luxury.
The range comprises a white thermostatic post shower with chrome handset and hose, the Lisi shower head, plus a very modern and stylish seat and design status shelf. The shower head can also be used separately in conjunction with any other Abode shower.
The Lisi is just one of the 60 new Abode bathroom products being launched at KBB which include other thermostatic showers and showerheads, bath and basin fillers.
T: 01226 283434
F: 01226 282434
W:
www.abode.eu

Roca unveils its new products for 2012: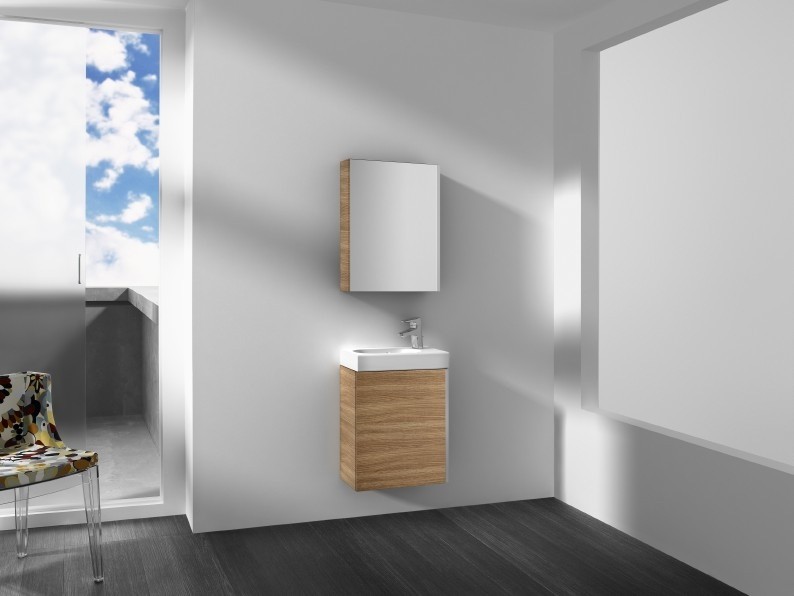 KBB Birmingham 2012: Hall 20, Stand E70
Roca's stand at this year's KBB is dedicated to showcasing its fantastic collection of new products for 2012. Sanitaryware with complementary furniture is a key theme with the launch of the Dama-N and Victoria-N collections. Furthermore, there is a clever concept for cloakrooms or small bathrooms called Mini, a luxury whirlpool bath, plus two innovative WCs - the InTank Meridian floor-standing WC and CleanRim The Gap. Also on the stand will be two new brassware ranges, shower columns and last but by no means least, Lun Plus, a super heavy gauge double-ended steel bath.
An affordable and perfectly on trend square design, the extensive Dama-N range includes both standard and compact WCs and basins and the matching Dama-N furniture comes in dark or light textured wood as well as white or dark green PVC finishes.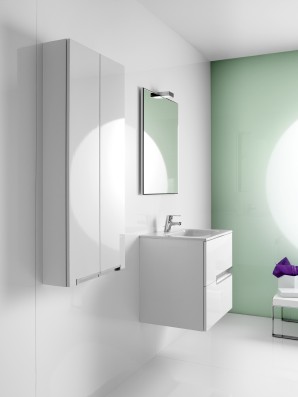 Building on the success of Roca's Laura suite, Victoria-N furniture (pictured) extends the potential of the range even further and complements the current Victoria Unik offering.
Mini is a compact and very stylish combination of furniture, basin and mirror or mirrored cabinet made from melamine faced chipboard and finished in White, Oak, Wenge or Grey.
The unique In-Tank Meridian WC is a revolutionary bathroom fitting concept which incorporates the tank in its interior - it's thought to be the first WC to offer wall-hung and back-to-wall options which do not require a concealed cistern. Very clever!
CleanRim The Gap is a close coupled BTW, 4/2 litre WC, and a new addition to The Gap collection. Suitable for both commercial and domestic applications, its new 4/2 litre dual flush has been extensively tested and, although it uses an impressive 30% less water than our other current dual flush systems, Roca's CleanRim produces outstanding flushing results.
The competitively priced L20 brassware collection features the Eco Click function which saves energy and water and its embellished base ensures a neat finish between the tap and basin. For those more up-market installations, Roca is introducing the equally environmentally friendly L90 brassware in Chrome or on-trend Black Ice finishes. Roca's new generation of thermostatic showers kicks off with the very affordable Victoria-T shower column. It features a 200mm shower head and a 100mm handset as well as an Eco function to reduce water consumption by 50%.
The Lun Plus, with its generous bathing proportions, is a 3.5mm super heavy gauge, rectangular, double-ended steel bath available in two sizes: 1700 x 750mm and 1800 x 800mm. Models come with optional anti-slip and grips to suit all installations.
The hydromassage In-Flow bathtub, created by Roca's Innovation Lab, uses considerably less water than a conventional bathtub of the same size due to its ergonomic base. Combining design, advanced technology, innovation and sustainability In-Flow offers a completely unique wellness experience.
T: 01530 830080
F: 01530 830010
W: www.roca.com

Kitchen taps to inspire!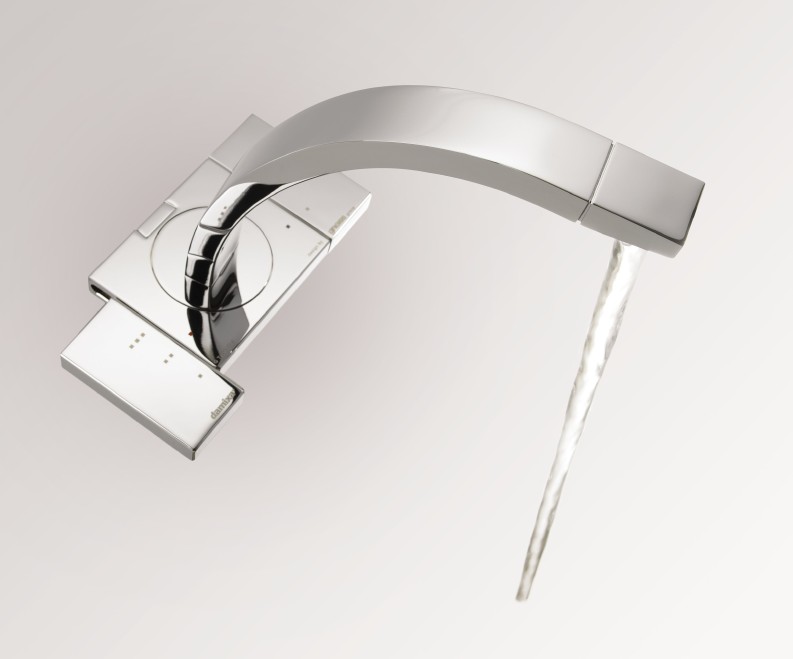 KBB 2012: Haall 19, Stand H122
Danish brassware manufacturer Damixa will be making a splash in the kitchen hall, as it shows off its very latest kitchen brassware collections.
Available in the UK exclusively through Croydex, taking pride of place on the Damixa stand will be two of its most stylish yet highly practical kitchen taps - G-Type and Osier.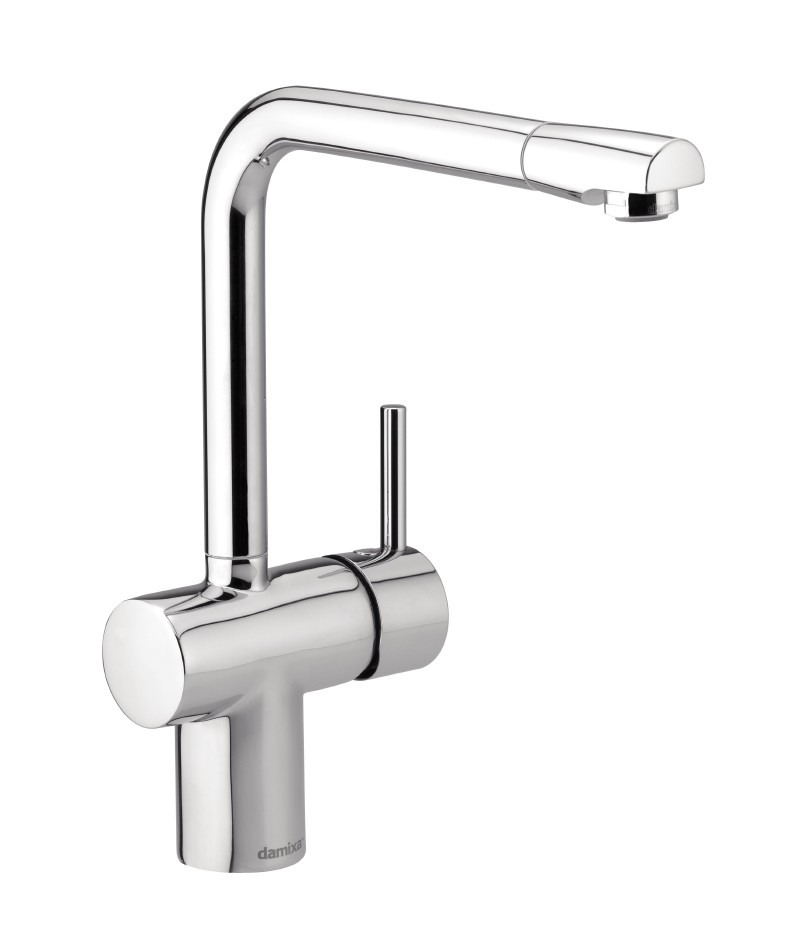 For an ultra sleek and contemporary finish in the kitchen, the G-Type mixer has it all, with a truly inspirational design that is guaranteed to give any kitchen the 'wow factor'.
Featuring an elegantly long and linear spout, the G-Type is as much of a pleasure to use as it is to look at, with levers that glide effortlessly backwards and forwards to operate flow. Available in a choice of a chrome or steel finish, this mixer is suitable for use with high pressure plumbing systems.
Also making headlines at KBB 2012 will be Damixa's Osier kitchen tap range, which delivers great design, excellent practical benefits and the luxury of choice, with a variety of spout options including one that swivels a full 360 degrees to give maximum coverage in the sink. With Osier, water saving and safety features are built-in, along with Damixa's revolutionary X-Change system, enabling the mixer to be changed for aesthetic purposes in a matter of seconds.
T: 01264 365881
W: www.damixa.co.uk
Blum continues to show the way: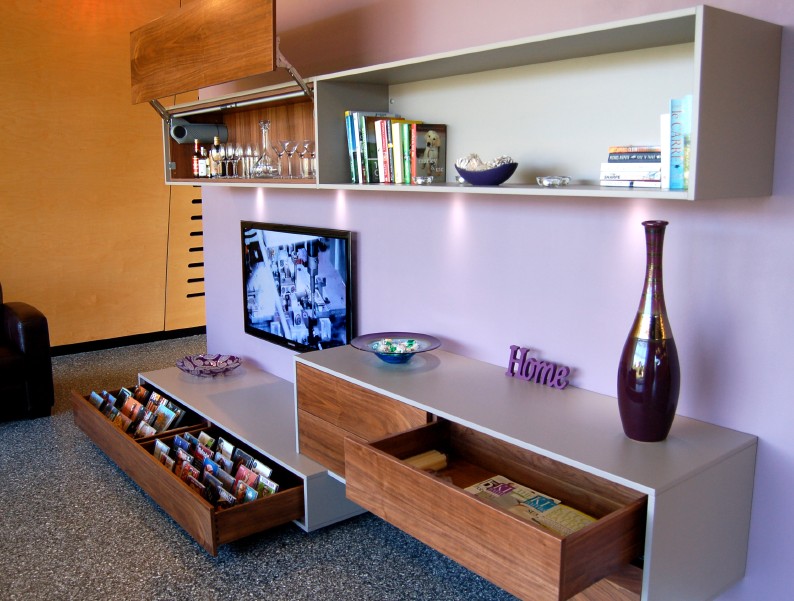 KBB 2012: Hall 18, Stand M100
Following exceptionally positive market reaction to products shown at Interzum and SICAM in 2011, international furniture fittings company Blum will forge ahead with exciting exhibits at KBB.
'The House of Blum' will be the Blum theme and under this motto comes a number of world leading products that continue to revolutionise the cutting edge of performance in the modern kitchen, bedroom, bathroom and living area - demonstrating that Blum's far-reaching product designs are equally at home in any fitted furniture throughout the house.
Included in these is the exciting new Movento runner system for wooden drawers, the peerless Clip top Blumotion range of hinges with integrated soft close and the fascinating Servo-Drive electric mechanism for the automatic opening of base unit drawers and pull-outs as well as automatic opening and closing for the overhead Aventos lift systems.
As well as these state-of-the-art products, Blum will demonstrate new systems for storage and maximum space usage with new internal dividing and organisational systems within the Orga-Line range.
Being all about how the interior of the cabinet should be used and function, Blum has also taken the lead in taking cutting edge design into the inside of the furniture with its clever Intivo concept of drawer side inserts as well as frontal inserts for internal pull-outs.
Focusing on Movento, this superlative runner system for wooden drawers offers a new smoother synchronised runner system for superb flow and movement under loads of 40 or even 60kg. It is also designed with fast and simple four-way adjustment that allows for perfect alignment in different planes and beautiful looking furniture in both domestic and commercial environments.
The Blum Clip top Blumotion series of hinges is a marvel of engineering with the soft close mechanism housed within the hinge boss and this can be deactivated on any hinge by the movement of a small lever in the instance of very light, small doors being used.
The Blum exhibits will be all about offering visitors a vision of how they can improve their products through innovation which, in turn, offers them added value, better margins and the opportunity to expand into new market areas.
T: 01908 285700
W: www.blum.com
KBB seminar heralds the bathroom as an investment in quality of life: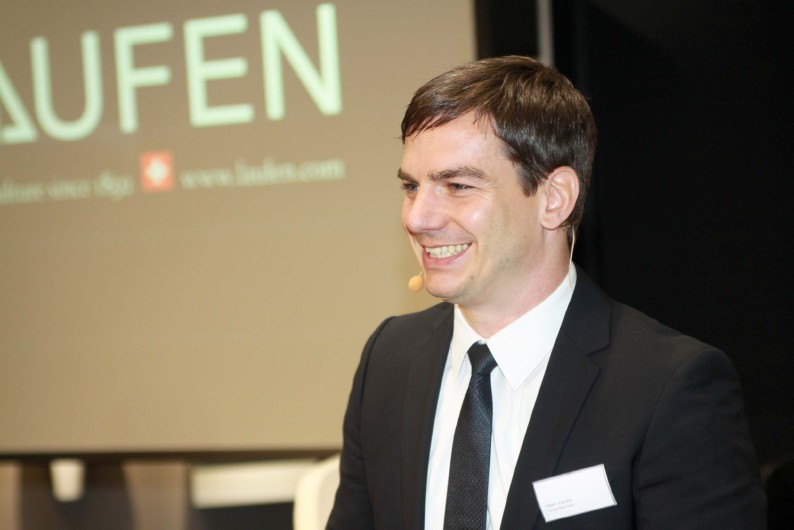 Visitors to KBB 2012 can gain an insight into worldwide bathroom trends, with a seminar conducted by Laufen's Director of Marketing and Products Marc Viardot revealing the results of a survey undertaken by the Swiss manufacturer.
With a focus on premium bathrooms, Marc will present a survey which uncovers some enlightening trends and concludes that bathrooms remain private spaces, require creative design and are investments in the quality of life for homeowners.
The survey, conducted among architects and bathroom planners internationally, primarily looked at open-plan bathroom concepts in homes, bathroom sizes, material trends and the issue of what drives bathroom planning.
The survey reveals definite trends in bathroom design, including an increase in the use of materials such as ceramics, wood, natural stone and glass, plus a move towards creating spa zones rather than using full shower enclosures. Functional elements of the bathroom are also increasingly being incorporated into the wall for a minimalist look, while components like washbasins and showers are being integrated into alcoves. As a result, bathroom planners are aiming to achieve greater clarity, relaxation and sense of order for their customers.
Marc will also use the seminar to argue that although in terms of appearance the bathroom is merging with living spaces, people have different requirements on privacy, temperature
and humidity in the bathroom than in bedrooms or living rooms. Therefore open-plan bathrooms have practical drawbacks which require bathroom designers to find other ways of opening up the bathroom to living spaces than putting it into the bedroom.
There is also good news for retailers as Marc will also reveal that homeowners are increasingly seeing the bathroom as an investment, opting for much higher quality fittings and opting for several bathrooms per household, rather than just one single large one.
Marc will also look at other issues of bathroom design including sustainability, wellness trends, the growing use of electronic devices and asks what are the key influences on the customer's buying decisions?
Hear Marc's speech in the SeminarTheatre at KBB 2012, from 1pm to 2pm on Monday, 5th March.
For more information contact Laufen on:
T: 01530 510007
W: www.laufen.co.uk
KBB Cookery Demonstration area to debut at kbb birmingham:
kbb Birmingham, through a collaboration with premium appliance brand V-ZUG, will be running a series of presentations on how to run the perfect showroom cookery demonstrations, when it opens its doors at the NEC from 4th -7th March.
With consumers rediscovering their love of home entertaining, one of the key areas of investment for home improvements is the kitchen. But spending money on big ticket items is met with much more scrutiny than in previous years.
So how does the KBB industry capitalise on this growing interest and entice consumers to part with their hard-earned cash?
Retailers are waking up to the potential of cookery demonstrations as a valid revenue stream as they realise that they are a great opportunity to demonstrate their products, their expertise, and ultimately improve their bottom line.
Bill Walker, director of specialist kitchen retailers Callum Walker Interiors says: "Cookery demonstrations are a vital part of my business plan. We have had a demonstrator/home economist working with us for five years and I would not be without one. Cookery demonstrations improve my bottom line. Without them, I can sell an over with a retail price of around £400. With them, I can sell an oven with a retail price of up to £2,000. It turns the whole project on its head. The cooking side of the kitchen is no longer an afterthought but up there where it belongs - the most important part of the whole kitchen."
Visitors to the show will also be able to hear presentations on how retailers incorporating demonstrations into their showroom promotional activities can help to influence consumers and turn their kitchens into a lifestyle experiences and true investments. The kbb cookery demonstration area will also inspire architects and specifiers by presenting the innovations in appliances, an area set to grow in the UK by 40% by 2015, and how luxury equipment can help them win future contracts.
The cooking demonstrations will take place on stand K120 in Hall 19 at 10:00, 11:30, 13:00, 14:30 and 16:00 from 4th -7th March
For more information about the event, visit
www.kbb.co.uk
KBB Show debut for Krushr: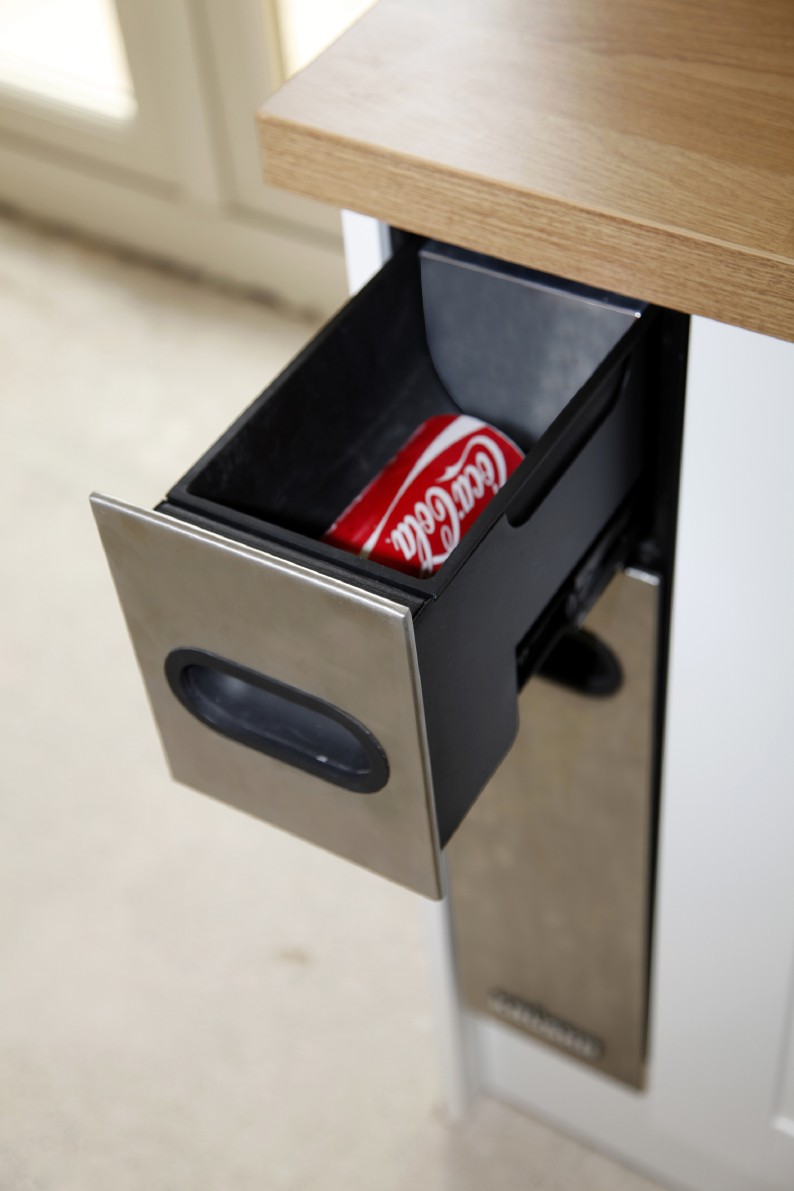 KBB Preview: Hall 18, Stand L120
Making its KBB Show debut is Krushr, demonstrating its range of recycling compactors for built-in or fully integrated kitchen installation.
Krushr provides consumers with an innovative solution to handling household waste whilst retailers can add value to the kitchen sale with this 'next generation' appliance. Krushr is actively building its retailer network, offering a generous sales and marketing support package plus a special KBB Show discount on display orders placed by Friday 4th May.
Krushr's development has been inspired by global demand to increase recycling rates and reduce the overall volume of waste. Its importance in the UK is heightened by the reduction in bin collection services and the variance in the type of collection service across the different regions. Krushr resolves the storage issue in the home - keeping things tidy and simple, meaning fewer trips to outside bins and alleviating the problems of excess waste.
Separate drawer compartments allow waste segregation, then Krushr compacts bulky packaging materials such as cardboard, cans and plastic to reduce the volume by at least 75%. With push-button operation, the metal crush cycle takes 17 seconds for 800 kg and the packaging cycle takes 30 seconds for 600 kg.
Meeting the needs of a family to a single-occupier, Krushr is available to fit standard size spaces: 150mm, 250mm, 400mm and 600mm. The appliance has automatic anti-jam and anti-overload detection. The safety cut-off prevents operation whilst the drawers are open.
Krushr MD, Martin Preen says: "Isn't it great to be talking about a UK success story where UK engineers have developed a kitchen appliance for global consumption."
T: 0207 871 0488
E: [email protected]
W: www.krushr.com
24th February 2012
---