KBzine: the original kitchen and bathroom industry e-news - since 2002
28th January 2021
We strongly recommend viewing KBzine full size in your web browser. Click our masthead above to visit our website version.
---
We have Mail from Hannah Barrett
Dear Jan,
As the FIRA and BFC campaign to raise awareness of the detrimental impact of the existing biomass subsidy continues; Stephen McPartland, MP for Stevenage and Chair of the All Party Parliamentary Furniture Group (APPFG) has written the attached open letter showing his support of the campaign.
The biomass subsidy is something which will affect everybody, not just those in the furniture industry.
Please pledge your support in order to:
* Save our Jobs: UK furniture Industry jobs are under threat as rising wood prices are squeezing manufacturers and are making retailers look overseas for cheaper imports. In these tough economic times, the government should be supporting our manufacturing base not damaging it with ill-thought through subsidies to energy producers
* Save us all Money: The subsidies are paid by charging energy suppliers the cost of meeting renewable obligations charges. They pass on the costs to consumers (all of us) through price increases. In other words, we are paying more for energy companies to burn wood, while at the same time this pushes up the price of wood which will lead to increased prices in the shops for British furniture
* Save the Environment: Wood is a great way to capture CO2 (burning it is not efficient), normally around 75% of the energy goes up the chimney and only 25% generates power. This leads to increased CO2 emissions, when compared to wood panel manufacturing. Chopping down vast forests will reduce biodiversity and damage the environment as forests take a long time to 'renew', unlike wind, solar and wave power which is unlimited. We should burn waste wood not virgin trees.
If you haven't already, please visit www.biomass-petition.org to pledge your support. Every vote counts!
Regards,
Hannah Barrett, MCIPR
T: +44 (0)1438 777 730
Fax +44 (0)1438 777 800
E: [email protected]
W: www.fira.co.uk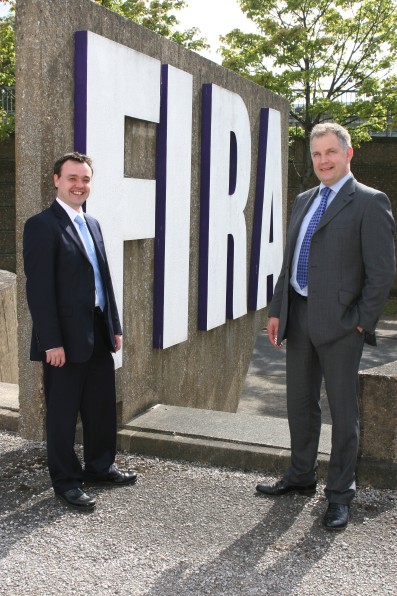 12 April 2012: Woody Biomass Subsidy - words from Stephen McPartland MP
As the Chair of the All Party Parliamentary Furniture Group (APPFG) and MP for Stevenage, home of The Furniture Ombudsman and the Furniture Industry Research Association, I have needed to rapidly understand the issues and pressures that are facing the British Furniture Industry. Fortunately the British Furniture Confederation (BFC) has been very helpful in highlighting major concerns and working with me and the other members of the APPFG on how to address them.
Perhaps the most significant threat to the industry at the moment is the Government's support to energy suppliers in the form of subsidies. These subsidies cost the taxpayer over £100M in 2009/10 and the figure is rising all the time. They encourage the construction of new power stations designed specifically to burn huge quantities of biomass. Unfortunately, biomass is a euphemism which actually means trees and wood. Done on a small scale and Combining Heat and Power (CHP) Biomass plants are an excellent idea: they help provide economic and environmentally efficient solutions at a local level.
Sadly, the subsidies are being harnessed by big business and on an industrial scale; this is neither sustainable nor environmentally sound. Notwithstanding this dilemma, the threat to our industry is simply a by-product of this flawed policy: the increased demand is steadily pushing up the price of timber and board. Currently this is just causing discomfort and concern and manufacturers are absorbing the additional costs, but as more and more planned power stations are built the demand for timber will increase and the price will continue to rise. We are rapidly reaching the point where manufacturers will be forced to try to pass on these costs to consumers, or cease trading. Retailers, who themselves are already under huge consumer price pressure will simply turn to the Far East for cheaper, lower cost imports to fill the void. While it can be argued by free marketers that this is just the ongoing price for globalisation, they would be forgetting that this subsidy is distorting the market in the first place and placing a key British manufacturing industry at a competitive disadvantage. This is not good enough, especially when we are trying to promote British manufacturing and exporting to help us grow our way out of current economic situation.
I will be fighting the industry's corner on this issue. I urge everyone in the industry to take a few seconds to register their concerns at www.biomass-petition.org This will help provide the 'ammunition' needed to persuade Ministers of the strength of feeling and prove that our case has widespread support across the industry. I plan to deliver the petition in person to 10 Downing Street to emphasise directly to the Prime Minister how important this issue is to us all. So please, get petitioning now to ensure our furniture industry remains competitive and world class.
Picture shows: Stephen McPartland MP (left) with Jonny Westbrooke
Stephen McPartland
Chair of the All Party Parliamentary Furniture Group (APPFG) and MP for Stevenage
13th April 2012
---