KBzine: the original kitchen and bathroom industry e-news - since 2002
28th January 2021
We strongly recommend viewing KBzine full size in your web browser. Click our masthead above to visit our website version.
---
Soapbox: The symmetry of success in football & sales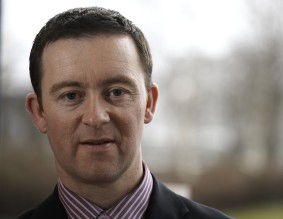 This week's Soapbox comes courtesy of Neil Schofield who tells us that it is with "a heavy heart and a tinge of sadness" that his time as part of the senior management team at EQ Software has come to an end, due to changes in structure and strategy with the company. Here Neil shares some really interesting theories on why some people are more successful at reaching the top of the tree when it comes to sales (and football) than others...
Have you ever wondered what qualities are required to make a great salesperson? I am talking about attributes rather than just superb closing skills... Much like a footballer that can score a ton of goals when put through one-on-one with the goalkeeper, both professions need a lot more than just a killer instinct to make them great.
Let's take two fictitious characters, Darren Superstar and Andy Silver. Darren was a really good player but never played any higher than Championship level. He was a tremendous worker and revered by the fans but couldn't seem to make that big step up to the Premiership. Andy Silver was leading salesman for five years, always professional and his customers loved him. He had opportunities to move up the ladder but they just seemed to pass him by.
I want to just delve a little deeper into the reasons why not all footballers and sales people 'make it' and maybe even bring some maths into the equation. We will come back to Darren and Andy later.
Having been a qualified football coach for a good few years now and acquired quite a deep knowledge of the game, I can see that a good player can be pieced together like a jigsaw given the time, effort, understanding and will on both sides. But there are certain attributes completing that perfect jigsaw a player must have to make it to the very top, which no one can coach.... Much like sales people who can take orders all day long but never seem to make it as a Sales Manager or Director. They carry on every few years moving between companies cruising around in the latest 3-Series Estate with a fresh bunch of catalogues and a new demo kit.
Imagine the quality of a footballer can be measured by four main attributes, which can help determine how good or far he or she can go in the professional game and compare the same attributes to the relative success of a salesperson.
Your base element in this exercise should be 'Technical Ability', without which both disciplines would be a waste of time. Footballers need to be able to control the ball, pass, dribble, head and shoot. In sales, you need basic selling skills and techniques before being put in front of any potential customers. Both abilities can be taught and improved with the right training and are quite measurable.
Next for a footballer, 'Athletic Ability' is an important attribute, as the modern game needs strength, stamina, pace, coordination and lots of agility. Likewise in sales, the more successful people do seem to have a never-ending source of energy and 'drive', which of course MD's and FD's ask for when hiring the next superstar. Successful salespeople are very agile and can move seamlessly between companies and even industries maintaining a consistent level of achievement.
'Intelligence' is another very important factor that can sometimes get lost in translation for both professions. For a footballer, intelligence is a combination of tactical knowledge, decision-making, analytical and creative thinking. This is where the similarities are quite scary between football and sales as intelligence can be recognised very quickly in both. On 'Match of the Day', the pundits have the comfort of replaying moves, passes and moments of genius. Salespeople can review their own performance after the event (especially if they lost the deal) and learn from their mistakes.
In a live situation, the winners in both disciplines would do the right thing in a split second. For example, Beckham's goal from the half way line, Pele dummying the Uruguayan goalkeeper in the World Cup 1970, Rooney's overhead kick against Man City and Ibrahimovic's recent spectacular against England, were all moments of magic which we mere mortals probably wouldn't even attempt. Likewise, the top salesperson would overcome the most complex of obstacles or questions, making informed and appropriate business decisions by a mixture of analysis, creative thinking, experience and know how.
How the top performers seem to naturally react in these situations is always impressive, but these skills cannot be learnt overnight from a book as it could take years of practise and learning.
There is one attribute, which can help define the relative successes of a footballer and a salesperson. Without it the footballer could spend his or her working life in the Championship or League 1, while the salesperson may continue to do the same thing day-in, day-out for years and for a number of companies. Both can have a comfortable existence and make a good living, but will probably never play in the Premiership or ever make it as Sales Director. To do this you have to have 'Balls'.
The very top footballers have this attribute in abundance as it represents confidence in their ability, bottle to win 40/60 tackles, self belief, a willingness to work hard, mental strength and the resilience to bounce back after minor or major setbacks - exactly the same in sales (maybe without the tackling), because when you make that step into senior management or as a Director you will need balls bigger than anyone else around you. People will always be looking up to you because you have an attribute they don't and never will have. For Darren Superstar and Andy Silver this element could be the one thing, which has stopped them from progressing into the Premiership and senior management respectively.
Now for the maths and a little geometry: You could easily plot these attributes on a graph and form a quadrilateral to show how good each guy is. Using X (vertical) and Y (horizontal) axis where Technical ability is the +X-axis marked out of 20 (base of the quadrilateral). The rest are marked out of 10 where Balls is the -X-axis, Athletic ability is the +Y-axis (to the right) and Intelligence is -Y-axis (to the left). If you are honest about the scores, then theoretically the one with the largest quadrilateral should be one of, if not the highest achiever.
The next time you hold a sales meeting and your team are in the boardroom together, take a good look at them and think about their individual qualities. If you can do some honest scoring for each salesperson, then perhaps it may urge you to consider some very different training sessions. Focusing on improving all the attributes rather than only one or two could mean the difference between team success and failure. Individually focusing on improving your weaker attributes, while developing your strongest, could be mean that promotion or new-elevated position which would otherwise always be out of reach.
All this may prove nothing, but it does show there is more to football than just kicking a bag of wind around a park and a damn sight more to sales than driving a fancy car and taking a few orders from time to time. Both are tough enough disciplines to have even moderate success in, but the top performers in each really stand out for me as to get there in the first place takes a great deal of dedication, learning, practise, successes and failures.
Technically good, athletic and intelligent performers will always do well but having big Balls could take you right to the top.
Neil Schofield
T: 07748 222136 / 0161 485 8587
E: [email protected]
www.linkedin.com
Skype: neil.schofield9
1st February 2013
---