KBzine: the original kitchen and bathroom industry e-news - since 2002
28th January 2021
We strongly recommend viewing KBzine full size in your web browser. Click our masthead above to visit our website version.
---
Water waste of money! Complacency over water saving is wasting thousands of litres - and hundreds of pounds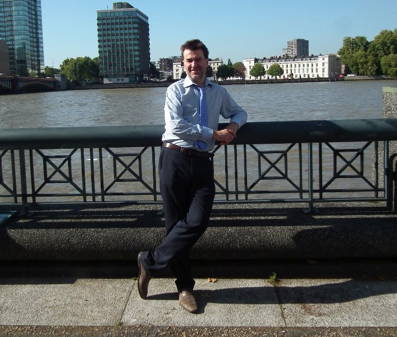 Daily bath time is now a pastime as busy cost-conscious Brits shower instead - but expensive bad habits significantly reducing associated savings.
* 73% of people leave showers running for an average of 1 minute 45 seconds before getting in, wasting up to 60 litres of water before every shower
* 83% of people admit they have no idea how much water they use personally on an average day and estimates are less than a third of the actual amount
Despite the rising cost of household bills, new research by bathroom specialist Ideal Standard, says the UK is a nation of 'water wasters', unaware of how much water they consume - despite saying they want to save it.
The study reveals that although four in five people claim to be conscious of their water consumption, the average UK adult uses over three times more water per day than they realise, with bad habits wasting thousands of litres of water and costing households across the UK hundreds of pounds every year.
The research found that just 8% of Brits now have a daily bath and around a quarter of respondents admitting they now never ever have a bath - although a further 42% indicated that taking a bath has now become a once per week indulgence.
With 52% of people now having a shower at least once daily, the study also revealed that around a third of people are aware that having showers instead of baths can help to save the most amount of water. However, three-quarters of Brits admit they are guilty of letting the water run before getting into the shower; and on average people allow the water to run for 1 minute 45 seconds before they step in- an increase of 27 seconds from last year's study - and a bad habit estimated to waste over 100 litres of water every week.
The Ideal Standard study also shows that people generally tend to spend longer in the shower, which adds to the amount of water they consume, with just 18% of people spending five minutes or less in the shower. Most people (30%) spend five to seven minutes in the shower; with 27% spending seven to 10 minutes and 26% spending more than 10 minutes.
The research also reveals that despite the hundreds of water saving products now available, such as dual flush toilets, 57% of consumers have never actually considered using any.
Jacob Tompkins, managing director of not-for-profit water efficiency organisation, Waterwise, comments: "We have seen a massive take-up of the water saving message in the past few years, but we started from a low base and these figures show that there is still a lot of work to do.
"The UK has less water per person than places like Spain, and London gets the same rainfall as Jerusalem... at the same time heating water is a quarter of people's energy bills and water bills themselves are rising. People need to be aware that saving water is not only good for the environment but for their wallets too."
When questioned, however, over two thirds said they would consider installing water saving products if they knew it would save them money on their water bills - but 38% of people also added they felt they didn't really know enough about water saving products to use them in the home. One in 10 respondents admitted they had no motivation what-so-ever to save water, down from 14% in 2012.
Tony Rheinberg, water saving expert at Ideal Standard, explains: "Our research shows that whilst people are conscious of saving water and are taking more showers and fewer baths, expensive bad habits such as leaving the shower running before getting in and spending an excessive amount of time in the shower, demonstrates the majority are oblivious to how much water they actually use and waste.
"With increasing household bills putting the squeeze on hard-up households across the UK, it's very surprising so many people have never considered installing water saving products in their homes.
"This highlights the lack of awareness around sustainable water usage and the options for the bathroom which can help save water and save money at the same time, without compromising health and wellbeing.
"Ideal Standard remains committed to water efficiency and our water saving survey provides an important insight, which not only enables the industry to design more efficient sustainable products, but also to educate and inform people of how easy it is to save."
The survey was commissioned as part of Ideal Standard's Water Saving campaign, which aims to educate consumers to help keep water usage and costs to a minimum. The campaign encourages people to cut their shower time in half and to install water saving devices such as thermostats, to avoid the need to run the shower beforehand. Ideal Standard has what it believes is the largest range of water saving products in the industry with more than 450 products on the Bathroom Manufacturer Association's water efficient labelling scheme. In addition, Ideal Standard offers a number of water saving tips and advice on its website.
Ideal Standard Water Saving Survey 2013 Key Findings:
Showering:
* 45% of people have a shower everyday
* 8% of people shower more than once a day
* 18% spend up to 5 mins in the shower
* 30% spend between 5-7mins
* 27% spend 7-10mins
* 26% spend more than 10 mins in the shower
73% people let the water run before getting into the shower - with the average time they let it run 1 minute 45 second. Some18% of people let it run for longer than 2 minutes
Baths:
* 8% of people have a bath daily 42% of people have a bath at least once per week
* 13% admit to having a bath just once per year
* 23% of people say they now never have a bath
Water Usage:
* 80% said they are conscious of the amount of water they use
* 83% of people admit have no idea how much in litres they use personally on an average day
* On average people estimated they use 45.92 litres each on an average day
Water Saving:
* 29% believe taking showers instead of baths is single action that would save the most water
* 69% said saving money is the main reason why they would choose to save water
* 54% also admitted they would also do so because it's good for the environment
* 10% of people said they have no motivation to save water
* 57% have never considered using water saving products in the bathroom
* 38% say they don't know enough about water saving products to use them in the home
* 28% of people say they can't afford to spend money on water saving products
Ideal Standard's Water Saving Survey was conducted by OnePoll amongst 1000 adults in September 2013.
Image: Jacob Tomkins of Waterwise
T: 0161 236 2277
W: www.ideal-standard.co.uk
13th December 2013
---