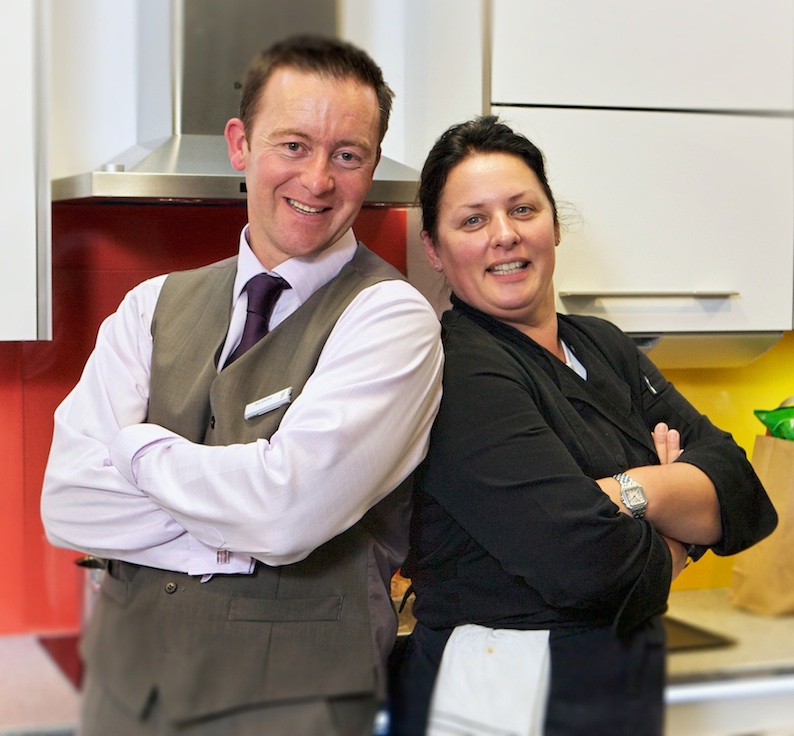 'Kitchen Concepts - Virtual & Reality', the re-opening showroom event at Hettich in Clerkenwell, London, was a hit with the 80 invited guests from the kitchen specialist, architectural and interior design industries who attended.
The theme of the event was the 'Intelligent Kitchen Concept'. Leading German furniture fittings manufacturer Hettich combined a holistic look into the history and future of kitchen design, with live cooking demonstrations, the very latest product innovations and the highly successful Intelligent Kitchens design specification tool.
The event was supported by some of Hettich UK's business partners: ArtiCAD, EQ Software, Cosentino and De Dietrich.
Ralf Mueterthies, Head of Innovation Management at Hettich, provided attendees with an insight into how kitchen designs of the future can be predicted. The Kitchen Concept 2010 project began in 1999 using the then current and potential social, technological and economic data; from which many products and services which we use in today's kitchens were correctly predicted.
Time will tell if predictions for 2015 and 2020 become reality...
ArtiCAD previewed the up coming Version 17 to be released towards the end of this year. New HD lighting technology software and upgraded 'Intelligent Kitchens' function provide a most comprehensive range of drawers and accessories for a zoned kitchen design.
EQ Software demonstrated how seamlessly the link with ArtiCAD works, by importing Intelligent Kitchen designs directly from ArtiCAD to produce quotes and orders within minutes.
Hettich has installed a live kitchen furniture display that exclusively features intelligent kitchen appliances from De Dietrich to complement the array of storage solutions and innovative fittings for which the company is internationally renowned. A similar concept is currently showcased in the recently refurbished Hettich showroom in Manchester.
Deborah Loader, National Business Development and Training Manager at De Dietrich Kitchen Appliances was on hand all day to deliver training and product information together with cooking dishes in the award-winning DOP895X ICS (Intelligent Control System) Oven. These included a cooked breakfast for early arrivals and delicious cakes cooked on site using the De Dietrich intelligent ICS cooking programme, for which the oven has achieved numerous accolades.
Deborah effortlessly led the cooking demonstrations underlining the Hettich design and ergonomics philosophy saying: "As a chef, you need instant and easy access to all the elements used for storing, cooking and serving.
"Hettich's huge ranges of ergonomic products make working life in the kitchen a lot more pleasurable."
Kitchen manufacturer Andrew James, who travelled down from Leeds for the event, got more than he bargained for - collecting two free tickets in the prize draw for the hit West End show Chicago.
Event organiser and Intelligent Kitchens project coordinator Neil Schofield of Hettich said as the event drew to a close: "I am so pleased with the whole day. We wanted to show our customers not only all our new and exciting products, but also prove that there is a realistic business process behind design theories and concepts.
"Our key business partners fully demonstrated that we are at the forefront of this thinking.
"We had a great speaker, great food and great products and everyone seemed to enjoy the day. We certainly did and I am looking forward to the next one."
Picture shows: Hettich's Neil Schofield with Deborah Loader of De Dietrich Kitchen Appliances
T: 0207 841 1170 / 0161 872 9552
E-mail: [email protected]