KBzine: the original kitchen and bathroom industry e-news - since 2002
30th June 2020
We strongly recommend viewing KBzine full size in your web browser. Click our masthead above to visit our website version.
---
People news...
Latest: Bathroom Manufacturers Association strengthens team... Crosswater Cucina gets dedicated team... Andy Vaughan moves on from kbb Birmingham... A fond farewell to John Brunton, Hansgrohe's Pioneering Project Manager... Wirquin sales team expands to meet customer demand across UK and Ireland... Insinkerator appoints new Marketing Manager, Europe... Promotion and appointment at Lakes Bathrooms... Whirlpool appoints new head of marketing... New Chief Executive sets sights on growth at TrustMark...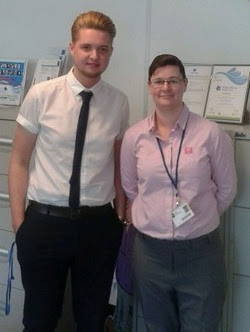 Bathroom Manufacturers Association strengthens team
The Bathroom Manufacturers Association - the voice of the UK bathroom industry, has strengthened its in-house resource with the introduction of a new marketing team, comprising marketing manager Amy Kirk, and digital marketing executive Gregg Peach.
Amy, 30, has come from global caterer, Centerplate, and has over six years' marketing experience ranging from product design, to brand management and digital marketing.
Amy's previous role helped to launch more than 15 group websites and take the company to its target of £50m annual turnover. She will oversee the day-to-day functions of the marketing team.
Amy says of her new position: "This is a really exciting opportunity for me and I'm delighted to be part of the BMA team. I am looking forward to driving the company forward with a clear brand identity and launching some new and exciting initiatives across all media."
To work alongside Amy is Gregg Peach, a 21 year old graduate from Manchester Metropolitan University. Gregg's degree in Advertising and Branding Management will assist in further developing the brand of the BMA and bring in new digital marketing techniques.
Speaking of his new role Gregg says: "I feel very privileged to be joining the BMA team as digital marketing executive; I'm excited to bring fresh ideas and enhancements to such a well-respected company in the industry."
Both Amy and Gregg will be key additions to the team looking at all BMA online activity and launching the BMA's new website.
T: 01782 631619
E: [email protected]
W: www.bathroom-association.org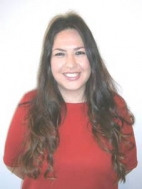 Crosswater Cucina gets dedicated team
Crosswater has a long and impressive track record of promoting from within, so when the new kitchen collection Cucina required its own dedicated sales team, where better for the company to look than from within its own ranks?
Cucina is an outstanding collection of kitchen taps and sinks from Crosswater, which is perhaps better known for its innovative designer bathroom brassware, showers and accessories. Pete Mersh, Commerical Manager for Crosswater Digital and the new Cucina collection explains: "Both Ean and Konja have an intimate experience of the Crosswater business; they know what makes us and our customers tick. It was critical that the Crosswater Cucina Collection offer the very same quality and service from day one, so how better to deliver that than redeploy and promote staff who understand and embrace the Crosswater way."

Ean Luckhurst (pictured right) becomes a Cucina Sales Manager for the South, having formerly worked with sister company Simpsons in the Technical Department. Konja Danbury (pictured left) joins Ean having been promoted from the Returns Department of Crosswater to Cucina Sales Manager mainly in the Southern region.
Crosswater Holdings has been welcomed by the specialist bathroom retailer since it was established in 1998. Excelling with a vast, exciting and innovative product range has led it to become one of the most pioneering companies in the UK with three distinctive and prevailing consumer brands: Crosswater, Simpsons and Bauhaus.
Crosswater, Simpsons and Bauhaus' dynamic and unwavering commitment to providing creative and stylish bathroom solutions has secured its leading position within the bathroom industry since 1998, with a comprehensive portfolio ranging from simple elegance to the truly inspirational and distinctive.
T: 0845 873 8840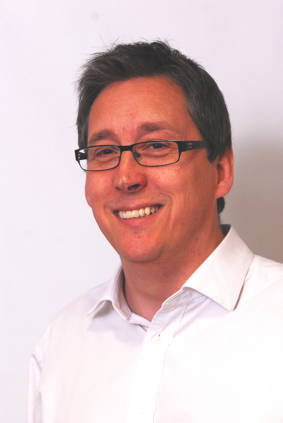 Andy Vaughan moves on from kbb Birmingham
Following on from a hugely successful edition of kbb Birmingham this year, Andy Vaughan is moving on from UBM and onto new challenges. Andy has been in the KBB industry for over 18 years, most recently as Brand Director on both kbb Birmingham and May Design Series.
Andy has built up a credible and hardworking team and its members have worked tirelessly to ensure the success of both exhibitions - particularly kbb Birmingham 2016 (6th - 9th March), which is currently way ahead of target and includes some of the industry's most influential companies.
Group Director Andy Stuart comments: "We are sorry to see Andy go, but are grateful for his commitment and enthusiasm to the kbb brand over the years. The preparations for kbb Birmingham 2016 are going better than we ever could have hoped for with brands such as Franke, Blanco, Ideal Standard, Roca, Sensio, Leitch, Nolte and RAK Ceramics signed into the show, all left in the safe hands of the team Andy has built.
"I look forward to working with Sales Director Jon Johnston over the coming months on kbb Birmingham 2016."
Says Andy: "I want to take this opportunity to thank the industry for all its support over the years with both kbb Birmingham and May Design Series. I am proud to say I am leaving these events in fantastic shape and under the capable hand of the core team. I am certain both shows will only grow from strength-to-strength as the market improves."
For more information about kbb Birmingham or to book your stand, call Sales Director, Jon Johnston on 0207 921 8677.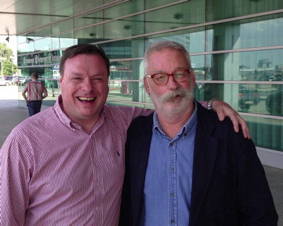 A fond farewell to John Brunton, Hansgrohe's Pioneering Project Manager
After 25 years of service, John Brunton, Hansgrohe's first and longest-serving project consultant, retires from the business aged 65 years and hands over to his successor James Murray.
A pioneer within the Hansgrohe team, John joined the company in 1989 from the Berglen Group, originally an importer of Hansgrohe products, prior to the UK subsidiary being established in 1990. Along with founding Managing Director, Iain McKinlay, John worked to build up the retail market, becoming involved with the occasional project along the way.
Some 25 years later and a dedicated Projects Team at Hansgrohe UK, headed up by Jay Phillips - and more recently, a Global Projects Team headquartered in Germany that works closely with the UK team - has been set-up to handle contracts where the stakeholders and professionals involved span several countries. John has spent his last months with this new team and is now suceeded by James with the title of Projects Consultant, International Projects.
Having amassed a wealth of experience in the residential, hospitality and shipping sectors, John has worked on some prestigious projects over the years; in fact his resume reads like a 'who's who' of some of the world's most luxurious properties...
Hotel chains such as Bulgari, Hyatt, Four Seasons, Mandarin and Hilton, British Airways Lounges world-wide including Terminal 5 at Heathrow airport, Sunseeker Yachts, Cunard's QE2 and QM2 and, most recently, the Shangri La at the Shard in London.
John looks forward to spending more time with his family, including two grandchildren. He is also a keen sailor, plays the guitar and plans on learning the ukele. He has treated himself to a classic red Alfa Romeo Spider, so will be out cruising the streets with his wife and miniature Schnauzer dog, Monty.
"2014 is an extraordinary year," says James Murray, "After 13 years working for Kohler, I have accepted the challenge of Hansgrohe, an innovative and design-oriented company. Because I've been working with John and the team for six months, I feel well equipped to gain future projects for our brands. And what's more since June I have been the proud father of our first child, a little boy, so everything is very exciting!"
Image: James Murray (left) with John Brunton
T: +49 7836 51 1215
www.hansgrohe.com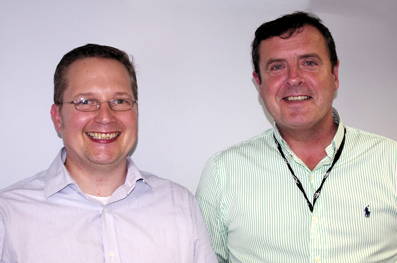 Wirquin sales team expands to meet customer demand across UK and Ireland
Wirquin has extended its sales & marketing team to meet growing demand from different channels for its innovatively designed sanitary equipment across the UK and Ireland. Martin Roberts joins the company as National Specification Manager to grow Wirquin's presence within the specification channel and develop business in new markets.
He says: "This is a new role within Wirquin and I will meet with both our existing customers and new ones such as councils, architects, and facilities managers to build their awareness of the Wirquin brand and encourage them to specify/choose our products to be used in their contracts."
Martin brings 11 years' experience of working in the bathroom, builders and plumbers merchant sector, most recently dealing with national accounts, buying groups and independents.
In another important appointment, Jim Brennan joins Wirquin as Business Development Manager Ireland. He will promote the Wirquin product range to a diverse customer base within the bathroom and plumbing industry.
"In conjunction with the team at Wirquin based in Doncaster, I will work to fulfil customers' requirements by ensuring they have the right products at the right time and at the right price," says Jim, who has 22 years' experience in the supply of plumbing and heating materials in the UK and
Ireland. "I will work closely with customers as well as different departments at Wirquin to ensure the ordering, manufacturing and delivery of our innovative, market leading products is quick, easy and efficient."
Wirquin is working to raise its profile across the UK and Ireland with independent and national buying groups and merchants. The sanitary equipment specialist offers the renowned brands Celmac, Macdee and Wirquin Pro providing innovative solutions for toilet seats, flushing mechanisms, cisterns, frames wetrooms, traps, wastes and connectors.
Image: Martin Roberts & Jim Brennan will meet with existing and new customers across the UK and Ireland tobbuild their awareness of the Wirquin brand and innovatively designed products.
T: 01302 312211
W: www.wirquin.co.uk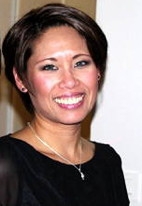 Insinkerator appoints new Marketing Manager, Europe
InSinkErator has appointed Linda Phoutthasak to Marketing Manager, Europe. She joins the company from Beko, where she was the very first member of the marketing team. With extensive and valuable marketing experience, and a Masters in International Business, she is the perfect fit for InSinkErator UK.
"This is an incredible opportunity and a very exciting time for me to develop my skills to a new level," she says. "We are already looking to grow the department in the autumn to support the marketing plans we have in place."
Linda will be reporting to Ashley Munden Managing Director, Europe, who says: "Linda brings a unique blend of relevant marketing experience with a firm educational foundation, which will be instrumental in spearheading our continuing aim to be the preferred kitchen sink appliance brand in Europe.
"Linda has a challenging brief with the development and implementation of our marketing strategy throughout Europe; however her understanding of business delivers insight into the areas we need to address. Linda's experience and enthusiasm, and our many new initiatives will add a new perceptive to the brand, for the benefit of everyone."
T: 0800 389 3715
W: www.insinkerator.co.uk
P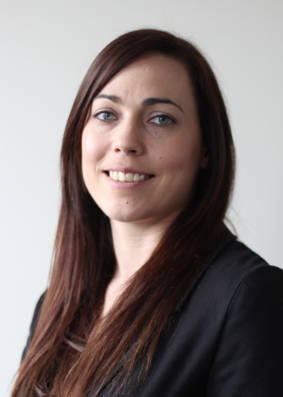 romotion and appointment at Lakes Bathrooms
Shower enclosure specialist Lakes Bathrooms has promoted Lucy Vaughan to Sales Representative for the Midlands region and recruited to fill her shoes, Naomi Boulton is joining the company's sales administration team. The two complete Lakes' 20 strong sales team, supporting the company's 1100 customers across the UK and Eire.
Lucy Vaughan (until very recently Lucy Everitt) has worked for Lakes Bathrooms for over 10 years in sales administration and support, so has been part of the company's consistent growth for the past decade. Her employer says she comes to her new role with plenty of insight and expertise, plus well established relationships with the customers that she will now be meeting in person for the first time.
Lucy's role as sales representative for the Midlands region, encompasses Birmingham, Leicestershire, Nottinghamshire, Northamptonshire, Herefordshire, Shropshire, Derbyshire, Worcestershire and Warwickshire. She has already taken to the road and is working rapidly to make contact with all the company's customers in the region.
According to Sales & Marketing director, Clive Organ, the decision to promote Lucy was a straightforward one: "Lucy is extremely hardworking and radiates energy," says Clive. "She devotes herself to delivering the best possible service to customers and so we know that she'll do well in developing business in the Midlands. Her experience in the industry - and in Lakes Bathrooms in particular, means that she will be able to make progress very quickly and develop the relationships she's built over her many years in sales. Her ability and her personality mean that she's perfect for this role!"
Delighted to be promoted to sales management, Lucy, enthuses: "I cannot wait to put the faces to the names of people that I've known so long, plus meeting new customers and sharing the Lakes Bathrooms' support and service with them. I'm proud to work for our company and believe passionately in the quality it represents.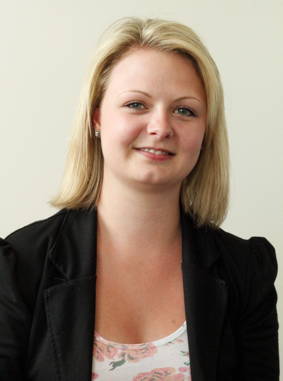 "Introducing our wide range of products, including all the new developments and new launches will be a pleasure to do."
With Lucy moving upwards, her role in sales administration is being filled by a new appointment and Naomi Boulton joins the company. With a background in the bathroom industry, working for a sink and tap distributor, Naomi comes with relevant knowledge and experience. From Lakes' headquarters in Tewkesbury, Gloucestershire, Naomi will be responsible for supporting the North East region, working with sales manager Leon Varrier to deliver orders and develop business in that area.
Naomi explains her attraction to Lakes Bathrooms: "I wanted to work for a larger company like Lakes Bathrooms, where there's still a family ethos but the size and scope to develop further. Lucy is a good role model for that so I'm optimistic about my long term future. My experience so far has been very positive and I've been impressed and surprised at the extra effort that Lakes makes for its customers - going the extra mile seems to be standard service."
When not busy in the bathroom business, Lucy tries to spend time with her new husband, having got married in May this year. She was part of the Lakes Bathrooms team that complete the Three Peaks Challenge, raisings thousands of pounds for charity and she's always active, playing competitive netball. She adds that she loves swimming, spending time in the gym, photography and cooking. Naomi shares Lucy's passion for all things culinary and reports to also enjoy reading and shopping.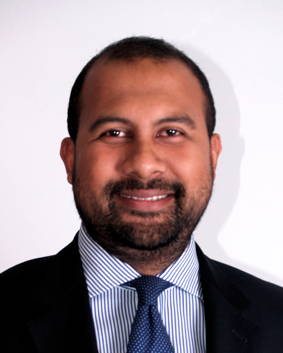 Whirlpool appoints new head of marketing
Whirlpool has announced the appointment of Juan Pillay as Head of Marketing UK & Ireland.
Juan has a wealth of experience in the white goods sector - having worked with various companies including Gaggenau - and has held several marketing positions with increasing responsibility at Whirlpool. He is reporting directly to Managing Director, Darren Harrison, who comments:
"We have a new organisational structure in the UK and Ireland integrating and enlarging the sales and marketing teams in much greater way, which has led to the promotion and an extension of responsibilities. Juan now takes on full responsibility for all marketing activities in the UK and Ireland. With his extensive marketing experience and knowledge of the Whirlpool brands and products he will be able to use this to drive initiatives and synergies.
"Juan is promoted at a very exciting time for the business and his role is pivotal and invaluable in taking the business forward."
Commenting on his new appointment Juan says: "This is a tremendous opportunity and at a time when the business has great potential. Whirlpool is at the forefront of home appliance technology with product innovation the driving force to achieve long-term growth and profit. With the many new challenges ahead, new product development opportunities and innovations that address the consumers' many changing needs, it is an exciting and rewarding time for the company."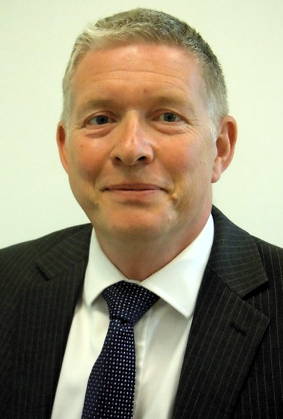 New Chief Executive sets sights on growth at Trustmark
Simon Ayers has joined TrustMark, the Government-endorsed quality mark for reputable tradesmen, as its new Chief Executive, taking over from Alan Slaney who had run the organisation as interim CEO since June 2013 and who now returns to the Board as a non-executive director.
Simon joins TrustMark from Capita Business Systems (Energy) where he was a project director in the building services sector and head of two operational businesses. He has also had roles as customer services director and operations director for the Gas Safe Register, and in 2012 he led the successful establishment and delivery of a number of new energy efficiency initiatives for Scottish and Southern Energy.
Simon has extensive knowledge and experience of running and developing consumer-facing businesses that promote accredited tradespeople and SMEs in the domestic and commercial repair, maintenance and improvement sectors, and of cultivating and delivering major new business opportunities through organic growth and acquisition strategies.
Liz Male, Chairman of TrustMark, says:
"The Board would like to thank Alan for his exceptional achievements in steering TrustMark through the major changes of the last 12 months to its leading position today. It means that Simon joins us at what is probably the most pivotal and exciting stage of TrustMark's development since it was created in 2005.
"The 'New TrustMark' was launched this April by the Consumer Minister with a new unrestricted master licence from the Department for Business, Innovation & Skills and upgraded core criteria, the Government-endorsed standards at the heart of the scheme.
"Since then we have been flooded with new opportunities and expressions of interest from partners, firms and scheme operators, and we are on the cusp of launching several important new developments in TrustMark's services to the consumer. Therefore Simon will be leading a very busy team to capitalise on all this and to maintain the momentum of growth and scheme improvement."
Adds Simon: "I'm really thrilled to be joining TrustMark and to be spearheading the future direction of the organisation. It is also a great opportunity for me to drive forward my passion to support consumers and to help build the reputation of the trades to ensure they continue to deliver quality services. TrustMark has huge potential, real momentum following the relaunch, and a strong vote of commitment from Government, industry and consumer groups. My role will be to extend TrustMark's consumer protection work, and to explore and exploit all the further growth opportunities.
"TrustMark's bold vision is for a future where rogue traders are effectively eliminated from the RMI sector because of the widespread recognition of TrustMark as the quality mark to look out for. Because of the extent of industry support and take up, and because the consumer will always choose to use TrustMark registered firms, I firmly believe that we can achieve this vision."
12th September 2014
---