Well this year's Bathroom Conference, which was organised by the Bathroom Manufacturers Association, certainly attracted the big guns - as our picture taken once the dancing took over from the gala dinner shows!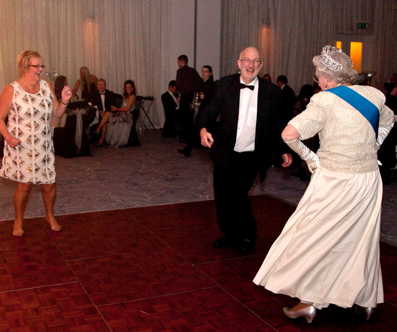 Sadly, due to work commitments elsewhere this week, John Austen and I were unable to make it this year. Judging by the other pictures on the BMA website (www.bathroom-association.org) we missed one heck of an event and are making sure that we'll be around to take part in the next one.
If, like us, you were unable to attend, you haven't missed out entirely as you can read a comprehensive summary of many of the presentations which have been provided courtesy of David Kuczora of Clive Reeves PR who was clearly working very hard throughout the event! The papers certainly appear to have been as interesting as the choice of 'special guest' (who brought some real majesty to the occasion and even deigned to present the awards). Sometimes controversial, they provide some real food for thought, so make sure you don't miss them...
Yours,