---
International News
Products
The new Rapide Collection from Ambiance Bain - available from UK stock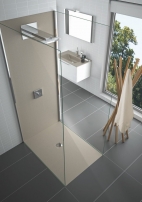 With consumers' ever increasing demand for stylish modular bathroom furniture together with speed of delivery, Ambiance Bain has developed a new range of products which fit the bill - all available from UK stock.
more
---
European bathroom industry will adopt single scheme for water/energy efficiency labels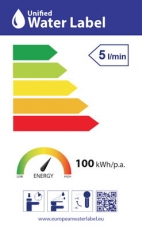 During the latest meeting of the European Bathroom Forum on 5th July in Lisbon, the majority of the principal representatives of the bathroom sector came to a voluntary agreement on a single labelling scheme. The chosen scheme will contain clear and concise information about water and energy efficiency of taps and showers and responds to the demands for harmonisation laid out by the European Commission.
more
---
New washday wonders from Amica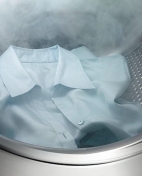 Amica has launched top spec washing machines featuring impressive A+++ energy ratings and a host of family-friendly features to deliver the perfect wash.
more
---
Rangemaster releases cool new refrigeration range with brand-new functions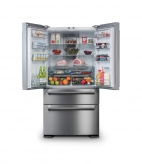 Rangemaster has added six new A+ rated models to its existing cooling range. The new models include the RSXS18 standalone American-style four-door fridge-freezer, which has 560 litres of storage space, and the RDXD18 French-style two-door, two-drawer version, which has 557 litres of storage space.
more
---
Sophisticated bathrooms with Easi-Plan flushing and support systems from Abacus


"The clever bit is what you don't see." Ian Pattison, MD, Abacus Bathrooms.
Always pioneering the ethos that the key to any perfect, stylish bathroom is in the planning and structure, Abacus Bathrooms has developed the innovative Easi-Plan range of flushing and support systems. The Easi-Plan system allows bathroom designers and installers to create spacious schemes by maximising floor space whilst creating beautiful lines.
more
---
'Timeless Beauty' with Belgravia by Aestus

Aestus is embracing the global trend for 'Timeless Beauty' with Belgravia: an eye-catching heating design which fuses traditional brass with a modern chrome finish.
more
---
Subtle and sophisticated - the bathroom is multigenerational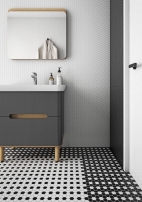 With bathroom sales predicted to grow, VitrA marketing manager Margaret Talbot, looks at trends for the rest of 2018...
Simple wall-hung modern furniture in subtle wood shades, soft creams or soft graphite teamed with either a counter-top or vanity basin in an appealing shape or a super-size slab top with one or two bowls and complemented by wall-hung sanitaryware, a walk-in shower and a freestanding bath, are the essential base ingredients for design success.
more
---
Benchmarx Kitchens reveals its softer side with the new Somerset Natural Oak kitchen


The appeal of a real wood kitchen has an understandable draw, especially due to its inherent luxury, understated warmth and texture.
Working in everything from contemporary loft spaces to more traditional cottage settings alike, the brand-new Somerset Natural Oak kitchen from Benchmarx Kitchens is ideal for those who love the finish of a solid wood kitchen but don't want to compromise on creating a modern, fresh look.
more
---
Candy invests £15 million in Turkey to produce household appliances of the future


Candy Group has started a new production unit in Eskişehir, in the North-West of Turkey, where a modern structure was built on a 13,600sq.m area in a property already owned by the Group.
The new unit has gathered a total investment of 15 million euros in products and facilities and will employ 300 workers with an estimated annual production capacity of about 800,000 pieces.
more
---
Blanco's Vicus tap: classic design with modern functionality


Introducing a classic design with modern functionality, Blanco UK has designed the Vicus range of taps. These mixer taps combine elegance with classical design, and are the perfect centrepiece in the kitchen.
The Vicus family consists of the twin lever, the bridge twin lever, the single lever spray. An additional key feature of the Vicus single lever is the pull-out spray from the hose which can be used to clean the extended work area.
more
---
Find comfort in ceramic with brand new Fibreglass from British Ceramic Tile


Scandinavian living continues to inspire our interior spaces. The new Fibreglass collection from British Ceramic Tile perfectly reflects this trend for understated, tactile and homely design.
Drawing inspiration from the real material, British Ceramic Tile's new Fibreglass range can instantly transform any room into a warm, inviting space. It imitates the sharp, woven fibres in an intriguing surface pattern, muted for a softer finish.
more
---
British Ceramic Tile emulates natural beauty of Indian slate with new porcelain tile collection, Mumbai Slate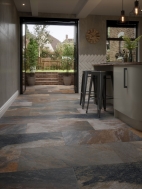 Replicate the beautiful appearance of Indian stone with the new Mumbai Slate collection from British Ceramic Tile. Known for its impressive colour variation and textured finish, Indian Slate has become a highly sought after surface material within interior design. Featuring rich base colours, the look is warm and inviting for a striking natural design aesthetic.
The superior Mumbai Slate porcelain collection from British Ceramic Tile provides a stunning floor covering, emulating the true beauty of Indian slate. Strong tonal variation and a matt, riven finish deliver an authentic interpretation, bringing the unmistakable raw, earthy qualities of slate indoors.
more
---
Abode presents a professional image with new 3In1 tap


With saving time of the essence for modern families, steaming hot water taps are a hugely popular way of clearing worktop clutter and making a round of hot drinks quicker than ever before. Creating an on-trend industrial-inspired image, Abode has expanded its best-selling Pronteau 3In1 range to include the Pronteau Professional.
more
---