KBzine: the original kitchen and bathroom industry e-news - since 2002
15th June 2018
We strongly recommend viewing KBzine full size in your web browser. Click our masthead above to visit our website version.
---
Retailers shift focus to sweat budgets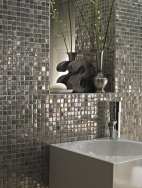 In a world that's often driven by desire rather than need, photography remains one of the most powerful triggers to consumer purchase. But as marketing budgets tighten and the media landscape 'tempting consumer's to buy' widens, retail brands are under increasing pressure to produce better and more photography... for less.
Here, Andy Rosson from Hangar Seven - one of the UK's largest commercial photographic studios - and brand managers from some of the agency's clients - Sainsbury's, Fired Earth, Betta Living and Silentnight - comment on trends emerging in retail photography and the challenges facing retail businesses.
"The importance of photography in the retail mix has increased," says Andy. "Every consumer touch point has the potential to sell, be it a website, email, mobile site, piece of DM, press advert or POS in-store; while at the same time it has to reflect the brand and product's overall design credentials that the consumer is buying in to.
"Attention to detail in photography styling and strategy is vital to its success."
Lucy Kenna, brand manager - Fired Earth, agrees, saying:
"We're doing more photography now than ever before, as we're introducing an unprecedented number of new products, which drives the need for new photography. Our photography budget has increased overall.
"There is a direct correlation between tiles shown in room set photography and sales of that particular line. If we show a certain colour from a range, for example, it tends to become the bestseller."
Amanda Jones, Marketing Director - Silentnight Brands, has a different angle on the changes, believing that online shopping has made a big difference.
"Our photography requirements have changed," she says. "With the strong growth of shopping online, we now need to produce a wider range of images - lifestyle ones for the 'wow' factor and creating aspiration and a range of detail shots so that product quality and features are as clear as possible.
"Consumers really want to see what they are getting for their money."
Barry Rourke, marketing manager for fitted kitchen and bedroom firm Betta Living, believes that while the selling process clearly starts with the product itself, how products are presented to customers is just as crucial.
"We operate in some selling environments where it's not possible to display physical products, so showing beautifully styled and propped room settings that the consumer can replicate in their own home can make or break a sale," he says.
But it's not just about creating pretty pictures, as Andy points out...
"Photography has to be designed for the situation and format the image is going to be used in (web, in store, press) and be right for the customer, how they shop and deliver the right level of engagement.
"Our retail clients require our strategic and consumer insight as much as our photographic and styling expertise. In a multi-channel world, producing photography that works across all media can be quite a challenge for the retailer and this is perhaps why we're seeing much more synergy between in-store displays, brochure photography and digital visuals. No one consumer touch point can afford to not portray the product's design credentials and desirability."
Zoe Davidson, senior brand manager, Home & Lifestyle - Sainsbury's expands on this idea, saying:
"It's about photography that ticks the inspiration boxes but can be used across the channels," she says.
"We are doing more photography, in more formats, than ever before and, of course, we're having to sweat the budgets. It's vital that we produce photography that will work across all purposes, and our list of formats and crops is sometimes never ending.
"But it's worth investing in. All photography is important in different ways. Photography for the website has to be extremely accurate and detailed enough to be able to sell the product without the customer actually seeing it
"In store it can help to create a softer environment and cross-sell, while photography also has to be inspirational and design-led enough to appeal to journalists on the home interest and lifestyle magazines to encourage them to feature us."
Amanda Jones says that the company is doing more photography now.
"We have new ranges and new customers with a range of needs," she says.
"Many of our retailers work very closely with us at Silentnight Brands so we tailor imagery to suit their particular ranges and shopper profiles. Photography is very important for us in the retail mix. Its biggest use is online and in catalogues. I would say budgets are about the same - we just work them harder to get the results we want."
Andy says that effective photography in store can have a number of benefits...
"It can soften the retail environment," he advises. "Square footage can limit the in-store displays, so large format photography can really bring the products to life and help to show how to achieve a complete look at point of purchase.
"A trend we're seeing at the moment is that more 'people' photography and life-size cut outs are being used around stores because it gives the impression of an enhanced customer service and that there's a permanent friendly face wherever you turn."
Andy believes that retailers and retail brands have had to 'up their game' when it comes to photography. He feels that they can no longer get away with mediocre catalogue or set-like shots. But he warns that while everyone wants 'aspirational', it's important not to lose sight of the fact that products also need to be positioned as attainable - because this is a key driver to purchase. And that comes from photography looking 'real' and the strategic insight behind the shot. It starts with understanding the customer and this drives the creative and style direction of the images we produce.
You can't afford to compromise on quality and brand integrity in trying to get photography of new products out the door in time and on budget, so agencies have to be able to deal with the volume - and, in reality, only a handful of UK studios can actually deliver this.
As a result of the shift to more sophisticated lifestyle photography in retail marketing and clients' need to produce more, better and for less (and turn it around in quicker timescales) there has been a shift from location to set photography and an increase in CGI (computer generated imagery).
To produce aspirational lifestyle photography on location can be prohibitive and difficult to control. With studio based room set photography you can create a real life/ location-look photography in a room set environment, retailers management time required, reducing constraints often associated with the real life settings and giving much more control of time and costs.
CGI is the buzz word in the retail photography world at the moment...
"And yes CGI can deliver cost savings, but it can't always replace the craft and subtlety of what can be achieved with 'real' photography," warns Andy. "Where it does come into its own is if you're struggling to get hold of a product in time, or getting product samples to a given venue it problematic.
"But there is a lot of bad CGI out there, because it's not just about computer skills and an ability to make a room look real. It's more about the design, propping, styling and lighting, which relies on experience and knowledge of the industry in which you're operating."
Andy says that it's not about sticking a bowl of fruit on a work top, or putting some towels on a rail... photography is about selling a dream. It needs to look real - as though it's been taken in somebody's house; that you've walked into a room, taken a snap and walked out.
Post-photography work and image manipulation has also changed the way retail photography is done. A click of a mouse can instantly make products look glossier, whiter, bigger.
Lucy Kenna says: "As the company has progressed and the market has become more sophisticated, we have improved even further the quality of our photography.
"Room set images are particularly important as they offer real inspiration to consumers. People can be shy about using colour and are often unsure of how tiles will look once on the wall, so showing items such as these in context can make decision-making easier.
"Also, styles change so it's important our photography reflects current trends. New product introductions have increased this year, meaning we need to turn around photography quickly and efficiently. Budgets are always a consideration and we're always looking for the most cost-effective route."
Barry Rourke says that in his sector, consumers have become much more confident, inspired by the plethora of style information available via magazines, TV and the internet. He says that in just 10 years, customers have evolved from the Changing Rooms DIYer, with a cheap and cheerful 'make-over' approach, to the Grand Designer, who is looking to emulate the quality and style trends they see in the ever-increasing lifestyle magazine titles. He says:
"For us it's about how photography can demonstrate that our products can deliver a designer look without the price tag."
Amanda Jones says that the company is doing more lifestyle photography as its range has grown and in particular with the launch of new, innovative, premium products such as Silentnight Miracoil 7 and its latest addition - the Silentnight PocketZing range.
"We are also doing more location and studio shoots - both have grown as we have developed our ranges," she says. "Sometimes, only a location shoot will work and at other times studio shoots are more practical."
24th September 2010
---