---
International News
Products
Beautiful basins in natural stone will maintain their good looks for years to come


Made from a hardwearing mix of minerals and resin, Clearwater's Natural Stone is the perfect material for the bathroom as it is easy to clean, can be made into sleek, contemporary shapes and maintains its good looks over many years.
Clearwater now offers modern and traditional basins to complement its impressive range of baths.
more
---
Viking finally in safe hands in the UK


Top end American appliance brand Viking is now available from Middleby UK, the wholly owned subsidiary of The Middleby Corporation, Illinois, USA. Middleby UK is based near Wigan and has a long history of supplying the company's commercial catering brands Pitco, Middleby Marshall, Blodgett, Houno, Brema and Holman to name just a few.
more
---
Global kitchen appliances market expected to reach $253.4 billion, by 2020
A new report by Allied Market Research: 'Global Kitchen Appliances Market - Size, Share, Global Trend, Company Profiles, Demand, Insights, Analysis, Research, Report, Opportunities, Segmentation, and Forecast 2013 - 2020', predicts that the global kitchen appliances market will be worth $253.4 billion by 2020, registering a Compound Annual Growth Rate of 6.4% during 2014-2020.
more
---
Sleek, streamlined drainage design for wetrooms is seamless with Geberit CleanLine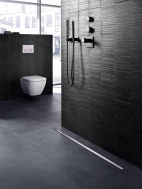 With wetrooms and open-plan showering areas being on trend, ensuring the right drainage is in place is an all-important part of the installation process. Designed specifically for wetrooms, the new Geberit CleanLine shower channel is as easy to install as a standard floor drain.
Suitable for installation in the floor or against the wall, the Geberit CleanLine shower channel can be fitted into thin bed mortar and provides a powerful water drainage solution for wetroom showers.
more
---
British Ceramic Tile extends its best-selling Rapolano collection


British Ceramic Tile has extended its popular Rapolano stone-effect ceramic tile collection, with the addition of an on-trend shade of grey.
Featuring a neutral, organic colour palette of walnut, noce and marfilm, the Rapolano collection has been made all the more contemporary with the addition of a new grey colourway - the modern day neutral.
more
---
Whirpool announces UK and Ireland integration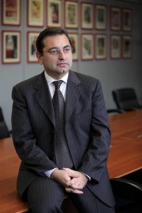 Following one of the largest acquisitions in the industry of Indesit Company Spa by the Whirlpool Corporation, the UK and Ireland organisational line-up for the new company has been finalised, and is now in operation.
more
---
Two stunning new colours of Lustrolite will enliven chic kitchens and bathrooms


Lustrolite acrylic high gloss wall panelling, from Abacus Manufacturing Group, is now available in nine vibrant colours. The latest additions to the Lustrolite portfolio are Forest - a bright green - and Safari, a subtle khaki.
These new colours have been introduced into the already popular range which comprises Arctic, Glacier, Blue Atoll, Rouge, Mocha, Titan and Carbon.
more
---


Defining both luxury and aesthetics and reflecting European trends in design, the Lazio Lava is is the latest door to be launched from the K Collection, exclusive to PJH.
In a dark earthy grey shade finished in premium high gloss, it makes a stunning design statement enhanced by its streamlined design and contemporary appearance.
more
---
Whirlpool receives Energy Star Award - an industry-leading 25 times
The US Environmental Protection Agency has recognised the Whirlpool Corporation with a 2015 Energy Star Partner of the Year award, which means that when the manufacturer's accomplishments are recognised in Washington, DC, on 20th April 2015, it will be for an industry-leading 25th time.
more
---
LDL targets island life with new trio lighting collection

Designed to take advantage of the current vogue for island units and open plan living, LDL has added the new Trio collection of pendant and centrepiece lighting from Leyton Lighting to its range of lighting solutions.
LDL is the premier UK distributor for Leyton Lighting and this launch marks the first in a series of new lighting products planned for the next few weeks.
more
---
Abacus brings catwalk glamour to Bathe's bathroom showroom


Keen to offer exclusive high end products within the company's newly extended showroom in the centre of Wigan, Greater Manchester, bathroom retailer, Bathe, turned to Abacus Manufacturing Goup to become a Ben de Lisi dealer and, in turn, create an outstanding display of room sets to allow customers to be inspired by the designer's bathroom range.
Bathe has had a long-term relationship with Abacus and already has an extensive display of the company's Vessini range on the showroom's ground floor.
more
---
New Kaldewei steel enamel washbasins launched


Kaldewei has launched a new product segment: washbasins made of Kaldewei steel enamel as a logical expansion of the existing product portfolio.
more
---